Not long ago we said goodbye to Maria, an architect from Switzerland, who came to study with us for several months; me miss her already.
This is her take on the experience.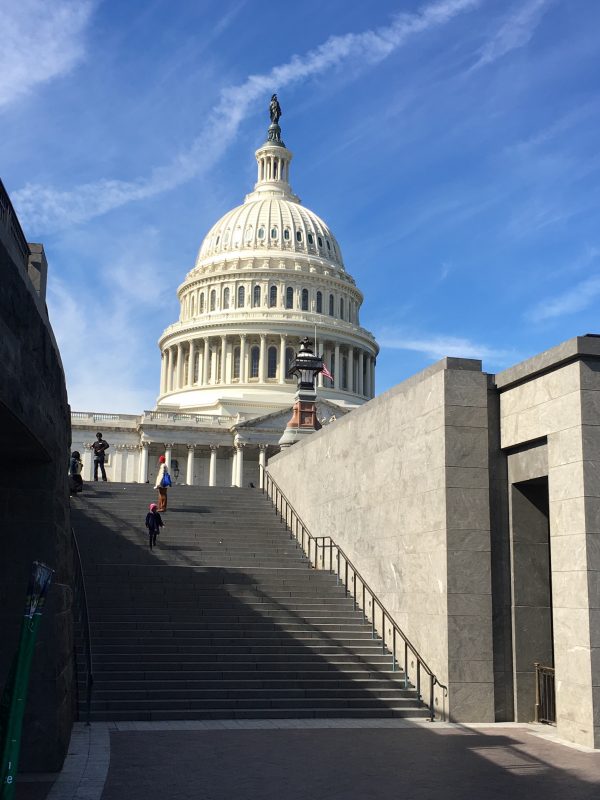 "With my bag fully packed and my mind ready for an adventure, 3 months ago I took off from Switzerland heading to Washington DC. Not knowing much about the US capital city I was wondering if the city would only turn around politics, business or protests. And I got utterly surprised!
First of all, I chose DC as location for my time abroad for several reasons. Not only is it located perfectly for weekend trips to Philly, Boston or New York, but also has it a lot to offer by itself. Safety, culture and nature make you feel welcome in a city of 600.000 citizens in the metropolitan area. If you are into cultural visits, DC is the place to be! With a great range of free museums or concerts one will always find something to explore. Further I personally appreciated the green side of the urban area. There are plenty of parks between the blocks but there's nothing better than unwinding at the National Mall during the weekends: where the monument extends behind the large pool, children grab a soft ice from the food trucks with their annoying jingle and dogs are being walked, you can truly enjoy your time.
While I liked it relaxed during the day, I enjoyed the lively atmosphere at the 14th street, U-street corridor or Adams Morgan during the evening and night. It feels like all the severe business people loosen up for the evening by grabbing some burgers or tacos. The strictly it feels during the day, the more informal it becomes in the evening, but still in a comfortable way. The same feeling comes up when you explore Georgetown. The district in the northwest has its very own vibe. With all the tiny and colorful buildings that accommodate mostly shops or restaurants, it is a magnet for younger or more easy-going people. It is definitely worth a visit, specially during the mornings as it gets quite crowded in the afternoon.
Then, you could take the water-taxi directly to Alexandria, which is a beautiful suburban city in the south. Alternatively you could rent one of the E-scooters on the street. It feels like this city has more E-scooters than citizens! Even though you often feel like ending up in hospital because of a crash, you don't have to worry. Because one of the first things I noticed in DC were the wide sidewalks which make the whole city comfortably walkable. Another thing I did not expect was the weather. I suppose my time from August to October included only 3 days of rain and not a lot more without sun. It is freaking hot! But Americans probably know how to use air conditioning like nobody else, so there is nothing to worry about.
Besides exploring all these interesting sides of the capital I spent most of my time at EC Washington. Its location is simply amazing in the city centre, near tons of attractions like the white house. I really enjoyed the classes, as the teachers truly put an effort in creating them interesting. What surprised me most was the number of long term students which I see as a huge advantage. You quickly get a feeling of a real class with friends, including also the short term students. All of them make you feel welcomed, just like the city of surprises does it as well! If I think now of Washington DC the first thing that comes to mind is not politics. But beautiful buildings, pedestrian friendly streets and a place I'd definitely like to come back."
Comments
comments