Learning about other cultures and customs is a big part of the ESL immersion experience. Here at our Washington DC English School, we are proud to celebrate the unique and engaging diversity among our students and staff. It is not just our students who have an international perspective to share, but also our teachers and staff. An example of this is our teacher Yesenia, who is from a Puerto Rican family. Did you know that Puerto Rico is a US territory but with its own distinct culture and traditions? Most of our students didn't know that, but we gave them an opportunity to learn about Puerto Rico's Christmas traditions last week by putting on a special event.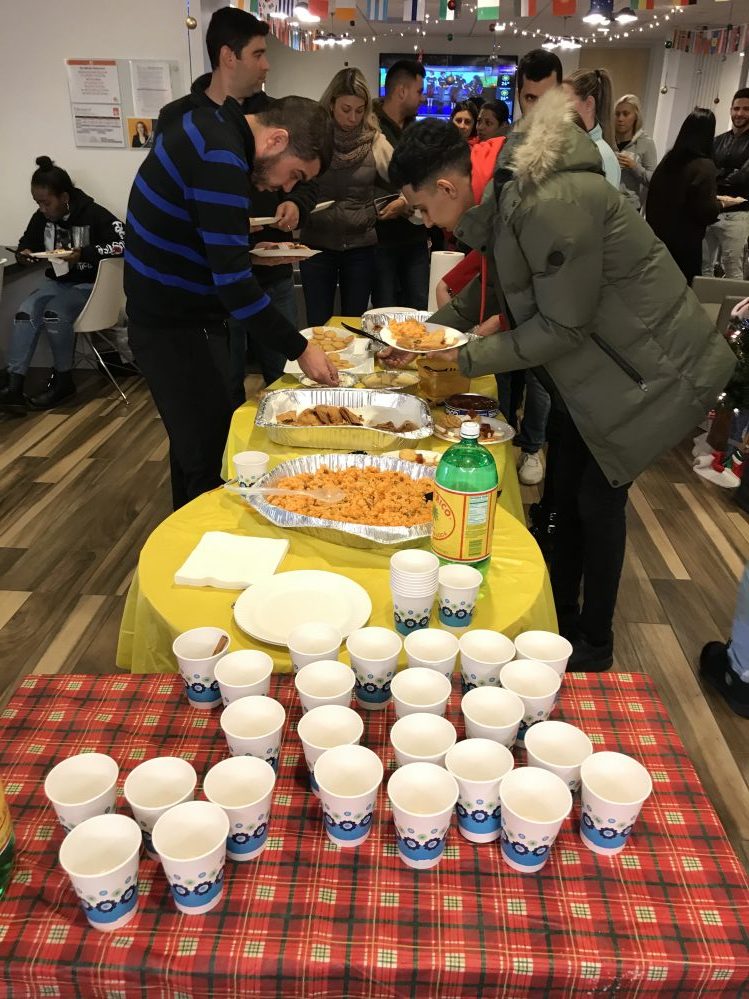 Yesenia kindly made an incredible lunch for our students to enjoy… the food was DELICIOUS! She also made traditional Puerto Rican drinks that were so tasty. Our students enjoyed the event immensely and were really appreciate of the effort Yesenia put in. This effort is another example of EC going the extra mile and making the ESL learning experience fun and engaging for our students. As you can see from the photos, the students approved of the Puerto Rican cuisine!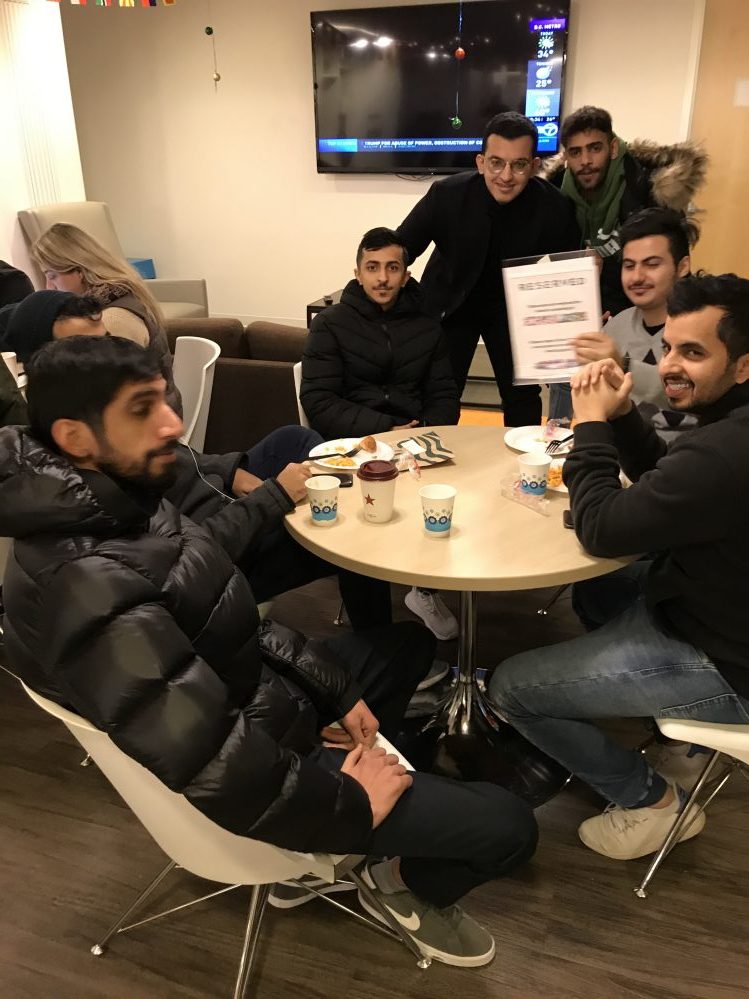 Above you can see our Saudi Arabian students enjoying the break time and the food. Below you will see students from South Korea and Brazil. More examples of our students coming from all over the world to enjoy their time in Washington while improving their English.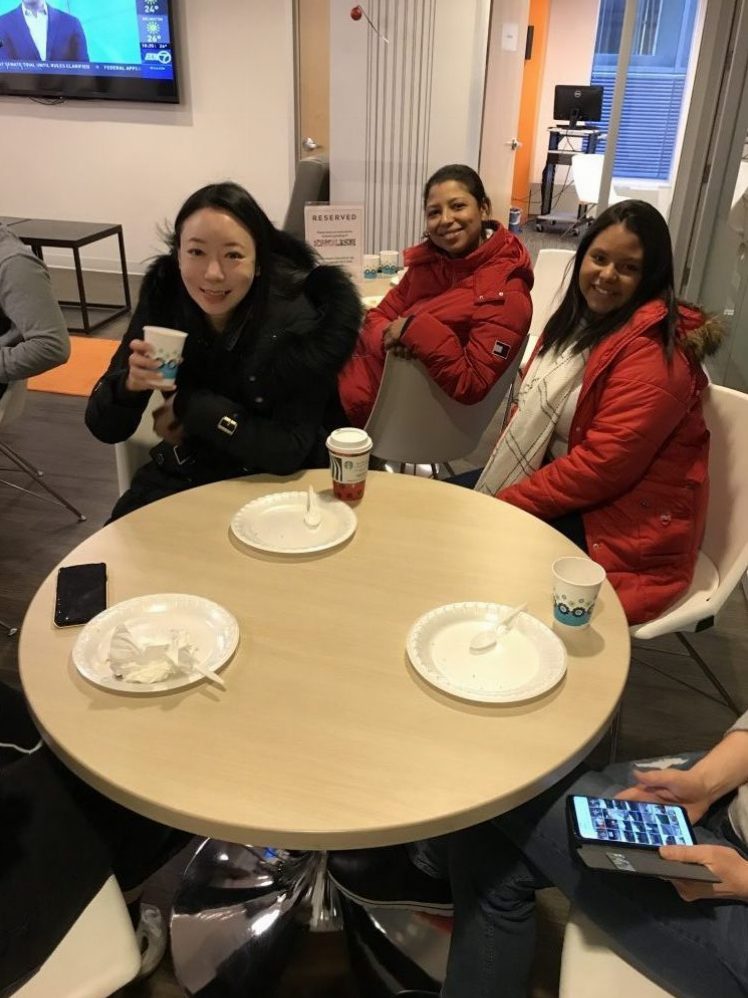 We'd love to welcome you to our school for an event such as this one, and to enroll in one of our award-winning English language learning programs! If you'd like more information, get in touch with us today! Here is how you can contact us:
Call or WhatsApp 202-695-7353 
Email washingtondc@ecenglish.com
Come visit our center at 1025 Connecticut Avenue NW (right next to beautiful Farragut Square)
Comments
comments