At EC Washington, we have short-term and long-term students forming part of a vibrant learning community. Eun Jeong certainly qualifies as a long-term student, and she was a valuable part of our student body, right up until her graduation last week. Eun Jeong enjoyed her time with us so much that she wanted to share her feelings about her favorite ESL school in Washington DC… check out her blog post below!
"Hi, my name is Eun Jeong Choi. I'm 23, from South Korea, and I studied at EC Washington from March 2019 until
January 2020 (42 weeks!). I started in Intermediate and finished in the Advanced level. I also lived with a homestay family that was organized for me by EC as part of my course.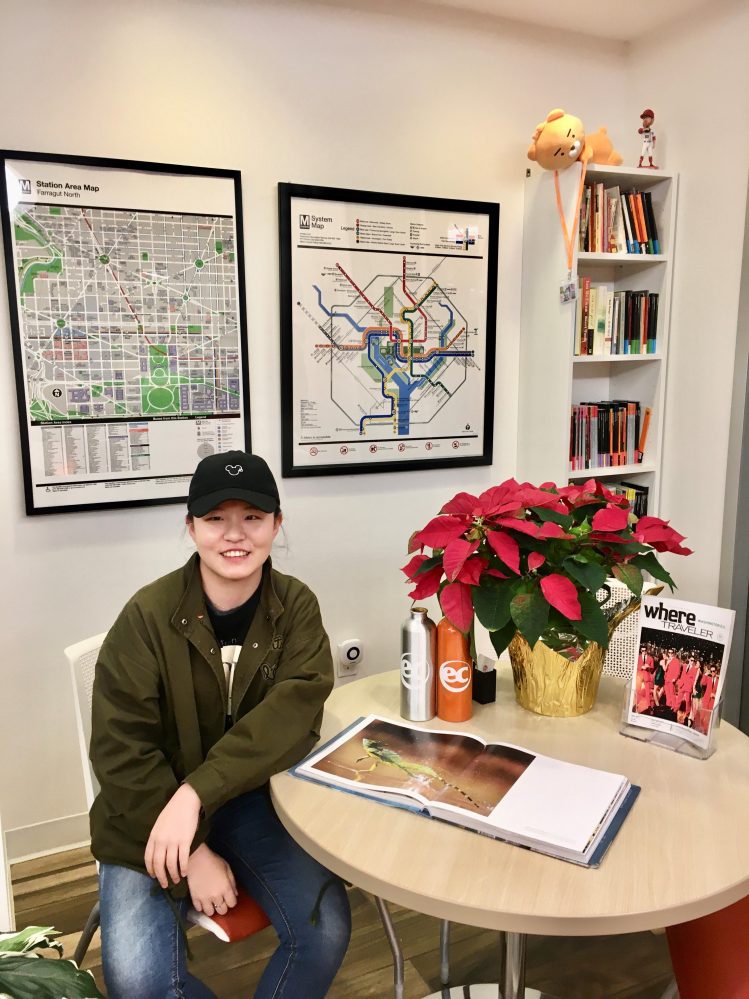 While attending school, I felt my English improve in general. The environment in which everyone was speaking in English kept me practicing. As a result, my conversation skills, which I thought were the weakest, have improved. Furthermore, I gained confidence in my abilities. This was also in part due to the classes and class work, which propelled me through the basics and dropped me into Intermediate and Advanced topics.
What I personally like about EC DC is that they had a family atmosphere and all the staff and teachers I met were kind and friendly. They always supported their students well so that they could be comfortable and learn well in school. Not only did I have a good time hanging out with friends from various countries, but I also found out about new and interesting cultures.
I would like to recommend EC to people who want to learn both academic and casual English!"
Eun Jeong is a great example of the students who make the very most of their time in Washington. If you would like to find out about an English program with EC, come visit our center at 1025 Connecticut Avenue, call us at 202-695-7353, or email washingtondc@ecenglish.com
Comments
comments