Washington's famous Monument, or 'the Obelisk' as it is sometimes referred to, is one of the most historic and recognizable landmarks in America. It stands over 555 feet high and was the largest building in the world when it was finally built in 1888. It stands in the middle of the National Mall, which is only ten minutes' walk from our Washington English school location. The Monument is the tallest building in Washington, DC, and is synonymous with the city. Yesterday ,our happy bunch of students visited the Monument and went all the way to the top!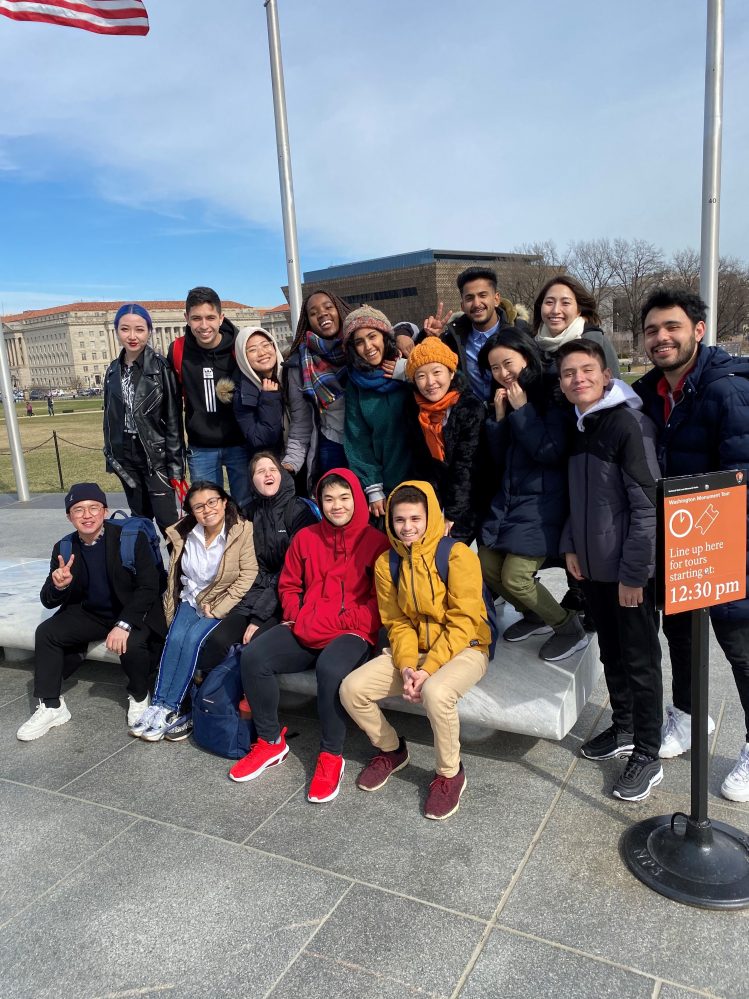 For the last five years, the Monument has been closed to visitors for maintenance work. Now that it is open, our students couldn't wait to check out the amazing views from the top. We organized the tickets for our students, who went in a large group and had a wonderful time. Many of these students took photos from the top of the monument, which we will post on our Instagram page!
Our student ambassador, Arielle (from Belgium) led our students to the Monument and took this lovely photo outside. The nations represented on this student activity were Colombia, Korea, Saudi Arabia, Japan, Venezuela, Chile, Mexico, France, Turkey, and China… what a diverse mix! This is the kind of diversity and fun with classmates that you can expect if you come to study English at EC Washington. We are proud of our school, our location, and our student body, and that's why we love activities such as this.
So, if you would like to join an activity like this or find out more information about our ESL classes, why not get in touch? You can contact us by email, phone or via our Instagram account, with the details below. We would love to welcome you to our school and show you why our students are so happy at EC Washington!
washingtondc@ecenglish.com
202-695-7353
instagram.com/ec.washingtondc
Comments
comments