Del millón de palabras que aproximadamente contiene el idioma inglés, es difícil encontrar alguna tan poco interesante y trillada como el adjetivo "nice". En realidad esta palabra no tiene nada de malo, pero si estás tratando de mejorar tu nivel o  quieres impresionar a tu profesor, es mejor apuntar más alto en cuanto se refiere a tu vocabulario. Las palabras que eliges tienen su propia fuerza, y el lenguaje puede ser una herramienta poderosa si la utilizas bien, de modo que vamos a darte 6 alternativas para ayudarte a que te pongas en marcha.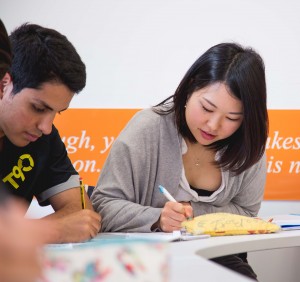 Lovely
We had a nice day at the beach

 We had a lovely day at the beach.
Picturesque
The village was really nice

 The village was really picturesque.
Friendly
She's very nice

 She's very friendly.
Delightful
It was a nice show

 It was a delightful show.
Delicious
The dinner you cooked was really nice!

 The dinner you cooked was delicious!
Charming
Montreal is a nice city with a European vibe

 Montreal is a charming city with a European vibe.
Ahora que conoces 6 maneras nuevas para mejorar tu nivel de inglés, ¡pónlas en práctica! Utiliza un nuevo adjetivo en tu próximo ejercicio oral o escrito y recuerda leer con frecuencia para aumentar tu  vocabulario. Si te interesa aprender más, descarga nuestro eBook de Vocabulario GRATUITO para ponerte a prueba.
[hs_action id="438″]
Comments
comments