Parmi le million ou plus de mots qui constituent la langue anglaise, il est difficile d'en trouver un qui soit plus commun et employé à outrances que l'adjectif 'nice'. Il n'y a vraiment aucun problème à utiliser ce petit groupe des lettres, mais si vous souhaitez améliorer votre niveau de langue ou impressionner votre professeur, il serait préférable de viser plus haut en termes de vocabulaire. Les mots ont chacun leur sens, et la langue peut devenir un outil puissant si vous savez la manier – Voici donc 6 alternatives plus riches en remplacement du mot « Nice ».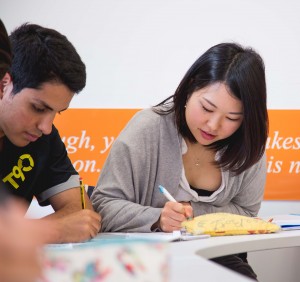 Lovely
We had a nice day at the beach

 We had a lovely day at the beach.
Picturesque
The village was really nice

 The village was really picturesque.
Friendly
She's very nice

 She's very friendly.
Delightful
It was a nice show

 It was a delightful show.
Delicious
The dinner you cooked was really nice!

 The dinner you cooked was delicious!
Charming
Montreal is a nice city with a European vibe

 Montreal is a charming city with a European vibe.
Ces 6 nouveaux mots viennent développer votre vocabulaire, à vous de les employer à bon escient ! Intégrez un nouvel adjectif dans votre prochain exercice écrit ou oral et essayez de lire régulièrement,  vous enrichirez ainsi votre vocabulaire. Pour aller plus loin, n'hésitez pas à télécharger notre eBook de vocabulaire GRATUIT afin de vous exercer.
[hs_action id="405″]
Comments
comments