Del milione di parole circa presenti nel vocabolario inglese, è difficile trovarne una così comune e abusata come l'aggettivo "nice". Non è che queste 4 lettere abbiamo qualcosa di davvero sbagliato, ma se desideri alzare il livello del tuo inglese o fare una buona impressione col professore, è meglio puntare a termini più elevati. Le parole che scegli hanno una forza propria, e il linguaggio può essere uno strumento potente se lo sai usare bene: ecco che vi presentiamo 6 possibili alternative per iniziare.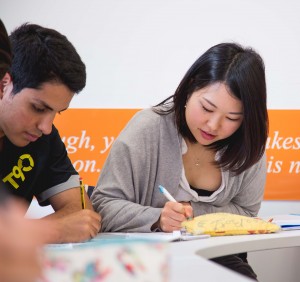 Lovely
We had a nice day at the beach

 We had a lovely day at the beach.
Picturesque
The village was really nice

 The village was really picturesque.
Friendly
She's very nice

 She's very friendly.
Delightful
It was a nice show

 It was a delightful show.
Delicious
The dinner you cooked was really nice!

 The dinner you cooked was delicious!
Charming
Montreal is a nice city with a European vibe

 Montreal is a charming city with a European vibe.
Ora che conosci 6 nuovi modi per migliorare il tuo inglese, mettili in pratica! Usa un aggettivo nuovo la prossima volta che dovrai scrivere un testo in inglese o affrontare una conversazione, e ricordati di leggere regolarmente per espandere il tuo vocabolario. Se sei interessato ad imparare altri termini, scarica il nostro Vocabolario eBook GRATUITO per metterti alla prova.
[hs_action id="552″]
Comments
comments