In EC Boston's Internship program, students gain professional experience in English-speaking environments, at workplaces in or around Boston.  Recently we sat down with Sarai Gil Martin, a current student in the internship program, to talk about her reasons for enrolling in the program and what she plans to do with the experience she's getting.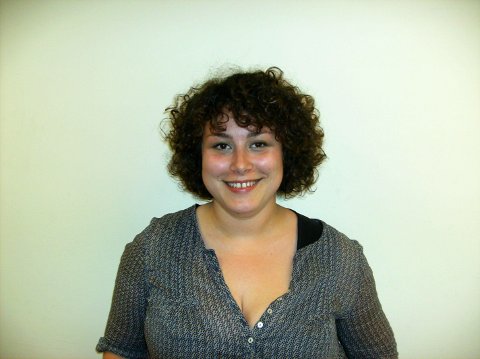 Sarai Gil Martin
Internship Position: Graphic Designer at Documentary Educational Resources
Why did you choose to study in Boston?
I choose Boston because it is a great city and well known all over the world. Also, if you live in Boston you can do a lot of activities and New York is really close.
What program are you enrolled in? Why did you choose this program?
I've been studying intensive English. Right now, I'm in the internship program. While I have been in Boston I've developed my English skills at the same time that I've improve my professional skills, this is what I wanted and is going to serve my future career goals.
What did you hope to get out of your classes at EC Boston? Have you gotten what you hoped out of the class?
When I've arrived here I was not able to speak English at all, right now my level is proficient. I've improved my English very fast while I was studying at EC Boston.
How do you think studying in at EC Boston will help you achieve your future goals for school or work?
Right now there is a lot of competition in the job market. I've been doing an internship in a USA company  where I achieved my first work experience, I hope that this may help me to get a great job.
What would you like to tell a student who is planning to study at EC Boston?
That if he/she comes to EC Boston is going to improve his English skills a lot. Is amazing how fast you can learn a new language at the same time that you meet people and cultures from all over the world.
Do you have any comments on…
-The location of EC Boston?
The school is very well located. It is in the downtown Boston in one of the most important avenues and also is very close to Newbury Street which is the best street for go shopping or have a drink.
-The school building?
The school building is great, everything is very new and as a student here you can find all the commodities that you want.
-The teachers and staff at EC Boston?
The teachers at EC Boston are great. They are very close to the students and they try to help you with everything you need.
Comments
comments