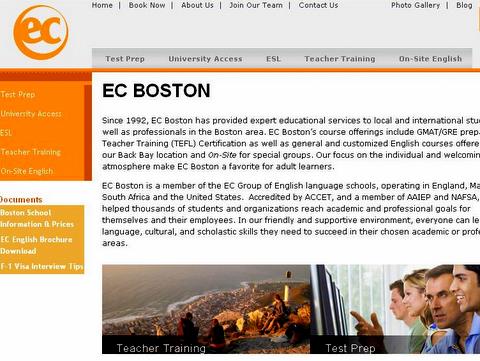 EC Boston is proud to announce the launch of its new website, at www.ecboston.com.  Browse the site and you can book a course, find out about our school, see photos of Boston, and more.
You can also find sections on all of our programs, like our General English courses, Test Prep for GMAT and GRE, TEFL Certificate Teacher Training, and On-Site English, where our teachers come to your workplace to train your employees in business and professional English.  Check out our University Access program, which allows students to apply to one of our partner universities without having to take the TOEFL or IELTS.
So take a look at the site, and drop us a line with any comments or questions you have, or to sign up for a course.  Oh, and happy Columbus Day!
Comments
comments