On august 11th, I went to "Bistro du Midi",which is a French restaurant,with Liz. The restaurant is located on Boylston. When I arrived there, I could see a lot of mirrors. All of the mirrors had different shapes. I thought the idea that uses mirrors to decorate the store was creative, but I thought they weren't in harmony with the restaurant because it was small and there were a lot of other decorations. When they decorated, maybe they focused on brown colors.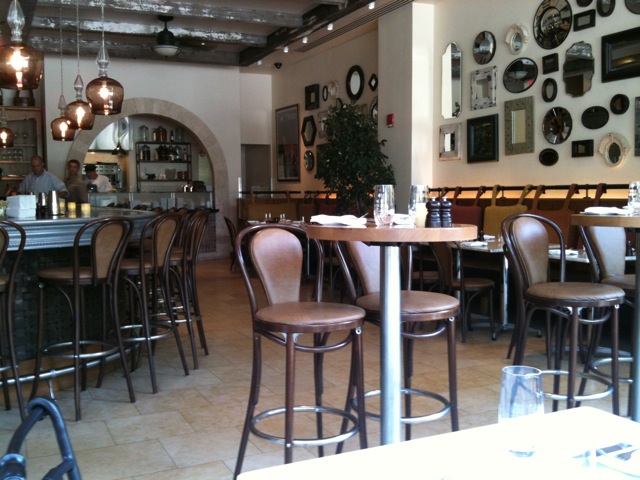 After I looked around the restaurant, the waiter gave some bread with olive oil and drinks to us. I ordered lemonade and Liz ordered ice tea. The lemonade wasn't sour nor too sweet, so it was really delicious. Liz and said ice tea was also nice. It wasn't too strong. We tried the bread. The bread and olive oil were simple, but I thought it was better than eating bread with butter. It wasn't strong so I could enjoy my main dish more.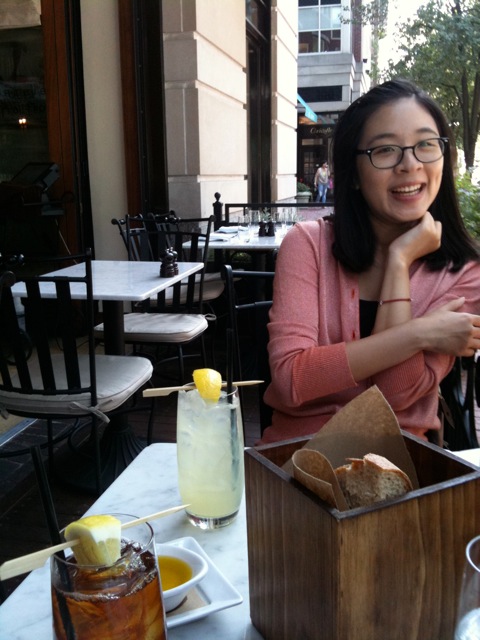 My main dish was the Croque Monsieur which is a kind of sandwich. The sandwitch was cut into four pieces and come with salad. In the sandwich, there were ham slices and cheese. It looked simple, but the taste was strong. When I ate only one piece of it, I felt sick to my stomach although the salad made my feel better, so I couldn't eat anymore. I thought the sandwich balanced well with the salad, because the sandwich was oily and otherwise the salad was a little bit acidic.
Liz ordered Pan Bagnat Mozarella that was on a bun. She said the sandwich had too much bread even though there was egg salad and mozarella on it.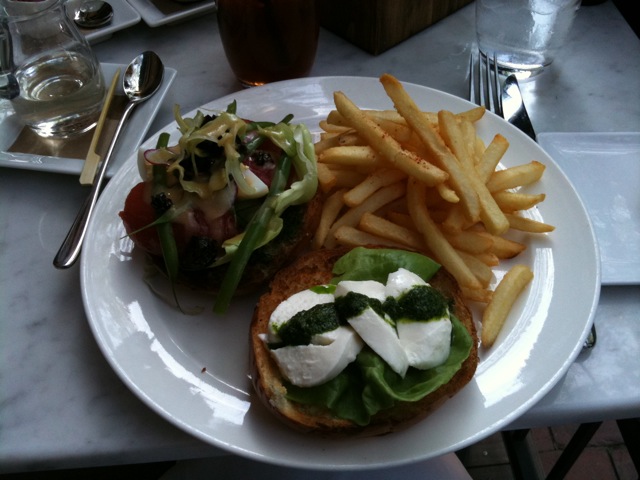 Before I ate the desert "Fruit crumble with Sweet corn ice cream", I didn't want to recommend this restaurant. The desert was really, really nice however. The fruit crumble was warm and tangy combined with cool, sweet corn ice cream. I want to recommend "Bistro du Midi" to some people who want to eat dessert. I think this restaurant is a good place to talk with friends or family after eating meals in Boston.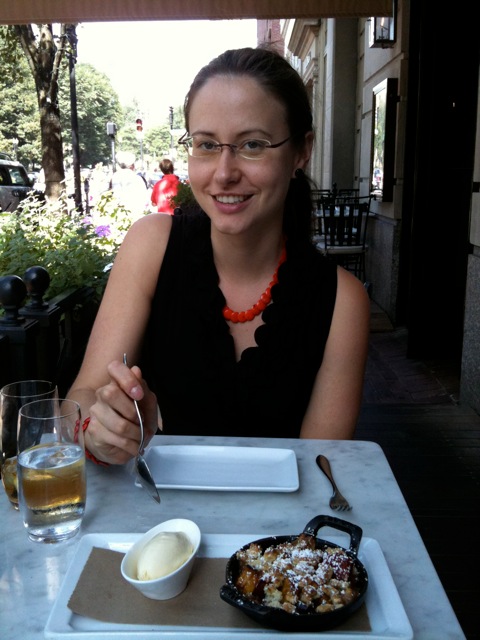 Comments
comments