We all know that Boston is a huge sports town. Bostonians love their sports and have sometimes been compared to the "soccer hooligans" in Europe for their devotion to their teams.
Although when most people think of Boston sport teams they immediately think of the famous Red Sox (baseball), but Boston has other teams that have won national championships as well.
Boston's professional hockey team is called the Boston Bruins. Its a very exciting time here in Boston because the Bruins are in the National Championship and tonight is the final game in the series. If they win tonight, they win the National Championship!!!!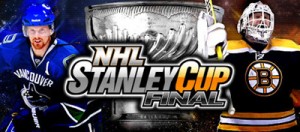 In honor of this amazing achievement, here is some information on about the team.
The Boston Bruins are a professional ice hockey team based in Boston. The team has been in existence since 1924, entering the league as the first United States-based expansion franchise. They are also an Original Six team, along with the Chicago Blackhawks, Detroit Red Wings, Montreal Canadiens, New York Rangers, and Toronto Maple Leafs.
Boston currently has the second highest total of Stanley Cup championships won by an American team at five, with the Detroit Red Wings winning 11.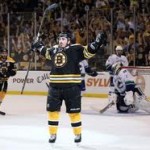 Their home arena is the TD Garden which is located at North Station right on the outskirts of the North End of the city.
Some of the famous players on the team at the moment are Zdeno Chara, Patrice Bergeron, and goalie Tim Thomas.
Rene Rancourt is a favorite at the Bruins' home games and usually sings the National Anthem. He is well known for his famous fist pumps and saluts after completing the anthems.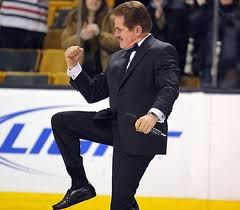 Comments
comments