Here is Part 2 of a three part poem about stepping away to find yourself… enjoy!

2. Gravitas
Frozen in the void and freely roaming
Avoiding attractions and thusly exposed
Increasing in vacuum as eons unfold
Losing mass to polar jets and warming
***
A tug then a pull to some body wed
Split second connected trajectories
Heavenly then, oppressed by gravity
Again, increase speed at perigee's end
***
Is the particle at light speed or suspended
In proximity to Sagittarius
Falling from Alpha Centauri like the rest
Of us, 'till countlessness has become befriended ?
CWard2009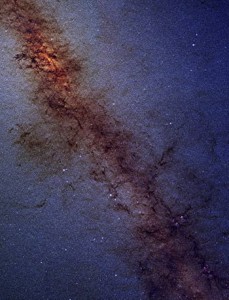 Comments
comments