Starting on Tuesday, November 6th, EC Boston will be changing our daily schedule of classes. Please note the following changes:
*There will no longer be 2 elective times. Both Intensive and Semi-Intensive electives will be held from 12:00-1:30.
*Afternoon Core classes will be held from 1:45-5:00.
*There will be no longer be an extended lunch break, so be sure to eat a good breakfast.
*Please take note of the changes below and pick up a copy of the new schedule at the front desk!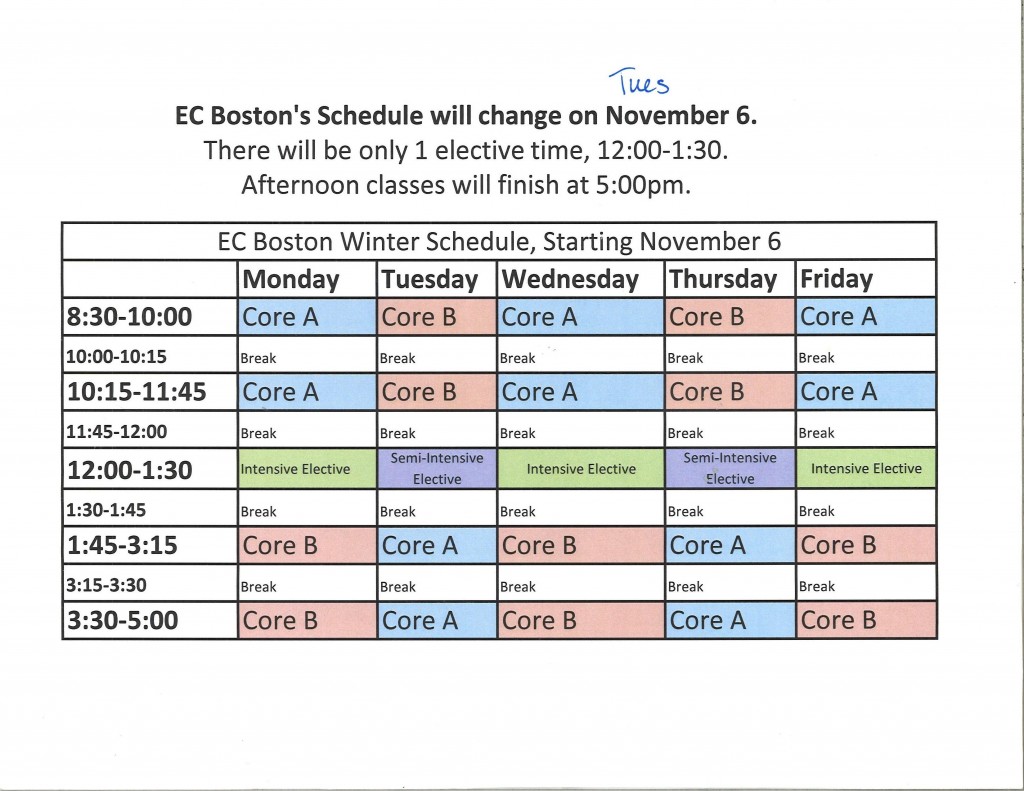 [/caption]
Comments
comments