Come say hi to the new Assistant Academic Director! Emily is on the fourth floor and will be meeting students for academic concerns. Here is a brief introduction from Emily: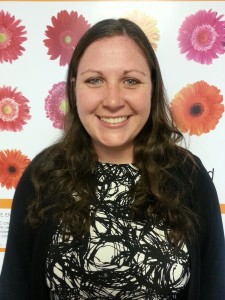 I attended the University of New Hampshire and graduated in 2007. After working at an educational travel agency for a year, I decided to move to Madrid, Spain to become TEFL certified and teach ESL. I spent five years in Madrid and in that time I taught many different groups of people ranging from preschool students to national police officers. I thoroughly enjoyed my experience in Spain but I am very excited to be back in Boston and start a new chapter of my life.
Outside of work I spend most of my time with friends and family. My hobbies include riding my bike and improving my cooking skills. I also really enjoy any type of live music!
Comments
comments