Among the many problems facing our world today is our shrinking wetland area. Wetlands are lands along coasts or bodies of water that are usually submerged in water, and have the capacity to buffer rising water levels by absorbing excess liquid.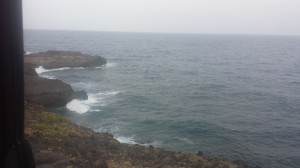 Wetlands support a unique ecosystem, giving a home to many plants and animals. They also serve an important environmental resource during oceanographic events like floods or typhoons.  Because of their delicate makeup, wetlands are particularly vulnerable to climate changes and human influences, and are often cited as an endangered part of our environment.
In 1971, a convention on wetlands was held for the first time in Iran. This marked the beginning of a movement to help save and protect the wetlands, an effort that involves everything from public policy to clean-up crews. If you are interested in the wetlands (and want more practice listening to English), check out the EC Boston activity calendar, and join us February 3rd during the lunch break to watch Waterlogged– a documentary about wetlands and wetland preservation. It is a short film- 35 minutes- that will give new insight into the challenges facing our wetlands today. Want to take it a step further? Look on volunteermatch.org for opportunities in your local community doing environmental maintenance and activism!
——————————————————–
Boston is the capital and largest city of the state of Massachusetts. EC Boston is situated in Faneuil Hall Square, in the heart of this wonderful city. Find out more about how exciting and beneficial learning Intensive English in Boston can be!
Comments
comments