General background info:
     Grew up in California and Florida. Only-child. Studied music and languages in college.  Lived in Korea and Germany and taught English.
Favorite experience abroad:
I attended every single beer fest between the years of 2008-2010 in Munich, Germany.
Favorite thing about Boston (place, monument, etc):
I love that Boston isn't on a typical city "grid" and has so many windy streets and alleys.
Most memorable moment at EC so far:
Visiting Malta – the birthplace of EC.
Something quirky/odd/interesting about yourself:
I'm really good at imitating foreign accents.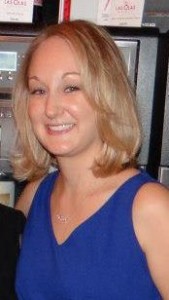 Welcome to EC Boston, Sarah!
Comments
comments