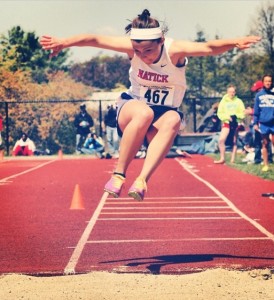 This summer the EC Boston administration office has decided to hire two summer interns, seventeen Caroline Zwick is one of them.  Caroline will be a senior at Natick High School this upcoming year, and is very excited to join the EC Boston team. She heard about EC Boston through May Arthur, and was intrigued by all of the wonderful opportunities our company gives to foreign students and individuals. Being a student learning a second language herself, Caroline was fascinated not only by the students, but also by EC's Mission Statement. This is what propelled her to apply for the summer internship. Caroline is delighted to be given the opportunity to work not only with the staff, but the students as well.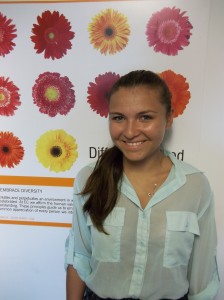 Don't you guys want to know more about Caroline? First off, Caroline is a very friendly person. She has a positive and learning attitude and more times than not she has a gigantic smile stretching across her face. She is a member of the Natick High Track and Field Team and will be a two season captain for her senior season.  However, her life doesn't only revolve around sports. Caroline is a member of her high schools Nation Honors Society, Key Club, and prom committee. Furthermore, before she started her internship at EC Boston she traveled to Statin Island and helped rebuild houses with other students from her high school.  Some of her favorite hobbies include shuffling cards, eating candy, and playing with dogs. Also, on Saturdays she works at her towns local dry cleaners, so if you ever need laundry tips you know who to ask!
Furthermore, her favorite place in Boston is the science museum, when she was in girl scouts she was even lucky enough to sleep over in the bird exhibit. Lastly, her favorite moment at EC so far was interacting with the new students on her first day.
Comments
comments