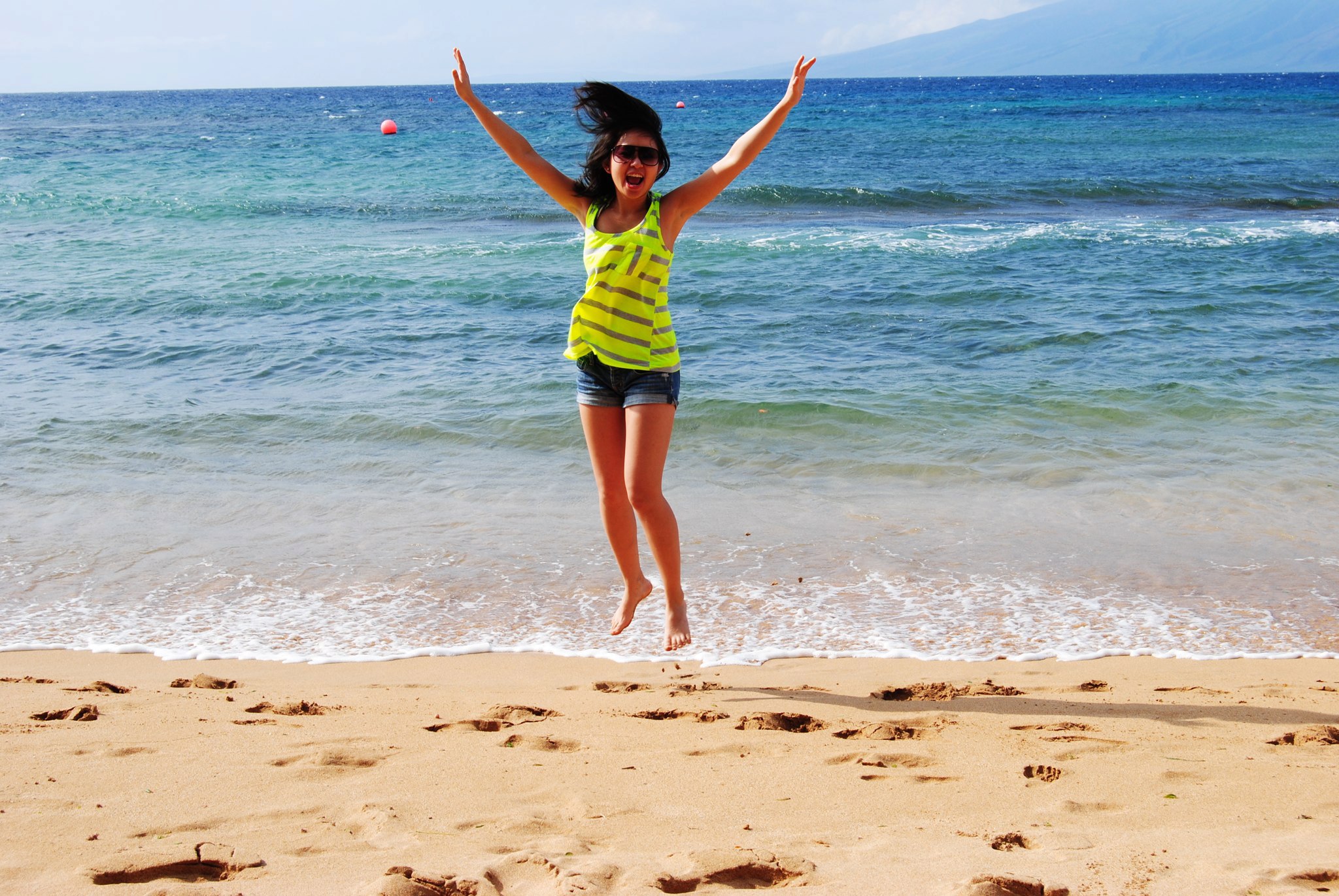 General background info:
A quarter of a century ago, on September 1st, I was born into a loving family in Oakland, California. I just moved to the east coast 2 months ago and am loving it. I hope winter won't scare me away! Alumni of the beautiful University of California, Santa Cruz, I got my degree in American Studies, hoping to become a lawyer in immigration law. However, I decided to teach abroad in Korea and Japan for 2 years instead. Teaching abroad has been the greatest experience of my life and I have never thought about becoming a lawyer again. My favorite food is Japanese ramen because I love how the broth, runny yolky egg, tender pork, added garlic and other components harmonize together. Some of my other favorite things: reading Haruki Murakami books, playing tennis, running along a body of water, listening to Boyz II Men or Sam Smith, crying to Korean dramas, and trying to learn how to play happy songs on my ukulele. I also volunteer at the Cambodian Mutual Assistance Association, a non-profit in Lowell, helping Khmer immigrants with translations, immigration paperwork, and planning classes on English, how to buy their first home, how to open up a bank account and other essential skills to survive in America.
Favorite experience abroad:
My favorite experience abroad was studying abroad in Kyoto, Japan. Although I attracted a million mosquito bites, I loved the food, sites and people of Japan. I loved walking through ancient temples and admiring their preserved artwork and architectural designs. I made friends for life there.
Favorite thing about Boston (place, monument, etc):
My favorite thing about Boston is the Boston Public Library. I really like that it has a combination of books and nature. I enjoy reading in serene green areas.
Most memorable moment at EC so far:
My most memorable moment at EC Boston so far was on my first day when I fell down the stairs (a hard tumble about half a flight of stairs) in front of Renee.
Something quirky/odd/interesting about yourself:
As you get to know me, there are plenty of quirky, odd and interesting things about me, but if I were to pick one it would be that I was the mascot of my high school for 3 years. A mother of one of the football players excitedly approached me at Costco and asked for a photo with me. Go Hornets!
Welcome to Boston and EC, Wendy! We're glad you're here!
Comments
comments