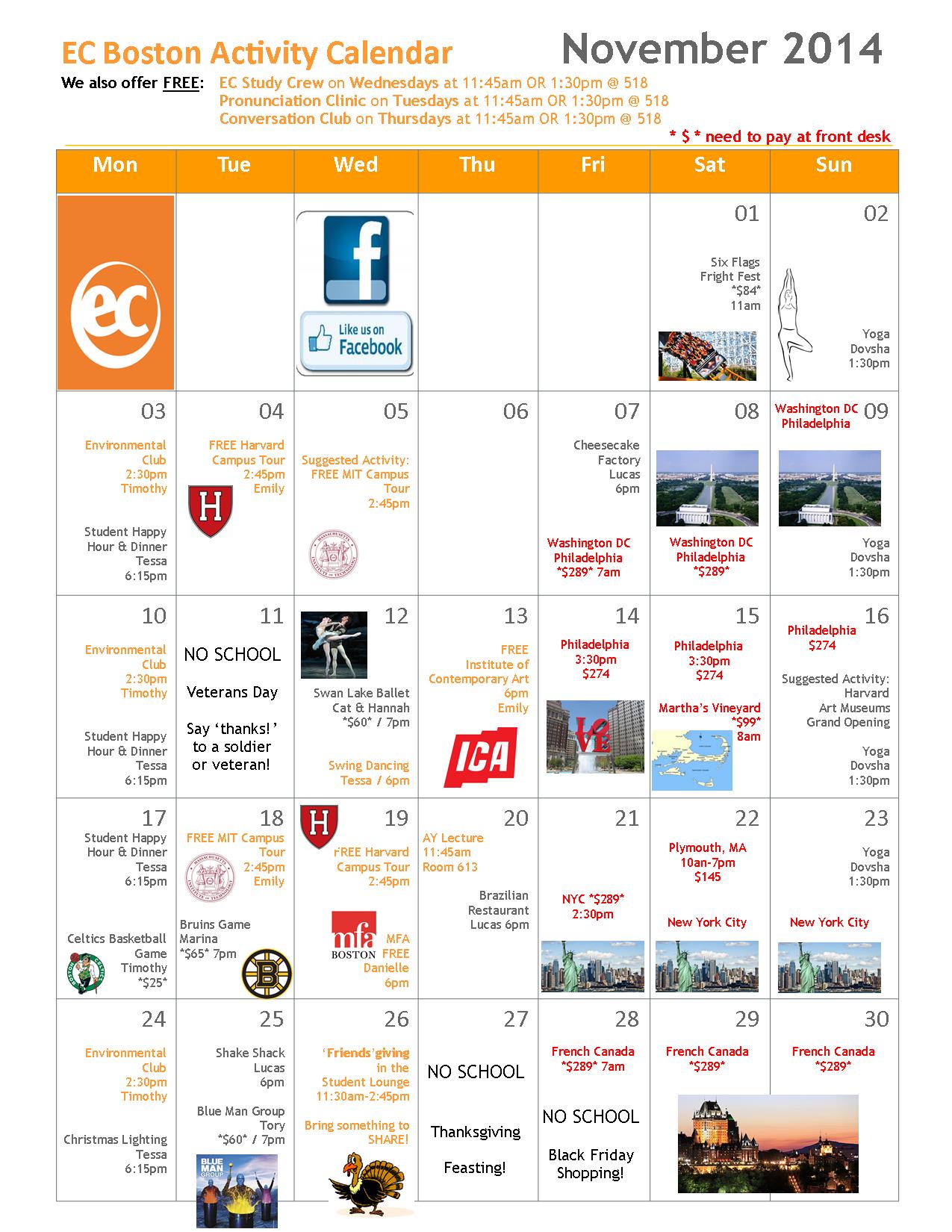 We've got a lot of fun activities planned for you this month! Come with us to cheer on the Bruins and the Celtics. Enjoy a night out at the ballet with Swan Lake or get wild with Blue Man Group! Plan a weekend getaway with our trips to Washington DC, New York City, and Canada! We've also got a few holidays this month, so mark your calendars for November 11th, 27th, and 28th. Enjoy a relaxing day off or go sightseeing in the city.
There are also numerous FREE events throughout the month. Harvard and MIT campus tours, the Museum of Fine Arts, and the Institute of Contemporary Art are all free. In addition, we have FREE classes offered every Tuesday, Wednesday, and Thursday for ALL EC Boston students.
Don't forget about our 'Friends'giving potluck on Wednesday, November 26th. Bring in something to share and feast with all of the students, teachers, and staff! We're going to celebrate Thanksgiving a day early! 🙂
Welcome November!
Comments
comments