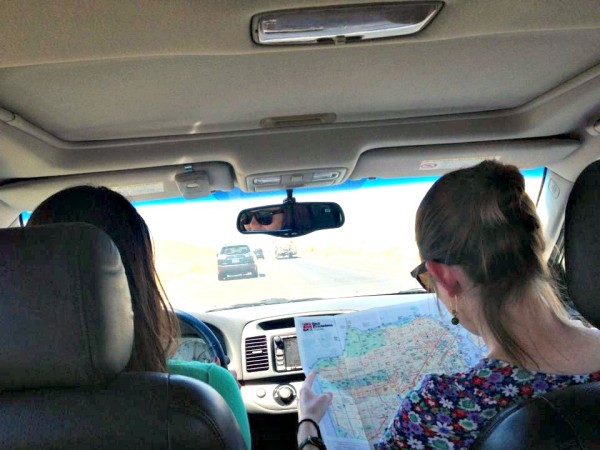 The summer is a great time to get out and explore other parts of Massachusetts. The sun is shining. The breeze is cool. People are laughing and smiling. Everyone wants to be outside.
During the week be sure to explore Boston after class. Take a walk. Get an ice cream. Sit in a patch of grass. Chat with friends and strangers. Everyone is friendly in Boston in the summer months. But, on the weekends, leave the city and explore the surrounding areas.
Take advantage of our membership with AVIS by renting a car with friends and go on a day-trip, weekend-trip, or road-trip. Use the code: EC Boston AWD # Q099532
1. Stay close to home and explore World's End in Hingham, MA.
Drive along the coast south towards Quincy and take a scenic hike in this public park. Admission is $6 a person, but it is worth it. Bring a picnic lunch, a frisbee, and friends. Make a day of it and swim and relax in this beautiful place. Afterwards, drive over to Wahlburgers and get a juicy burger from the actor, Mark Wahlburg's family. You won't regret it!
2. Go northwest of the city and explore Walden Pond in Concord, MA.
Drive to the historic Walden Pond where the American author, Henry David Thoreau, lived and wrote in the woods. Walk around the pond, go swimming, bring a canoe or paddle board, try reading some of Thoreau's poetry. Afterwards, explore the quaint town of Concord and the Minute Man Trail.
3. Explore other parts of Massachusetts.
Go north, west, southwest, or south and follow these great itineraries! Each list includes directions and routes to enjoy, along with places to stop to see and eat at. So, roll your windows down and turn up the music!
Remember to use our AVIS code for the best deals on car rentals. Drivers must be 25 or older.
Learn more about ESL Boston.
Comments
comments