Summer is finally here in Boston! The sun officially rises at 5 AM and officially sets at 8:30 PM. But really, the sky starts to lighten up around 4:30 AM, and it doesn't really get dark until around 9 PM. That gives you an amazing 16.5 hours of sunlight during the peak summer days!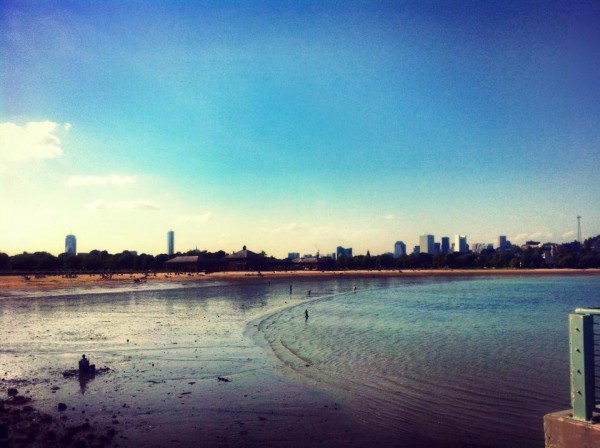 What can you do in Boston during such warm, bright, and sunny days? Our staff member Dennis Nguyen has compiled a list of five things you must-do while in Boston in the summer.
Ride a bike along the edge of the Charles River. (Otherwise known as the Charles River Esplanade.) This is probably the best thing you can do. The trail starts off near the MGH T-stop off the Red Line, and goes all the way down to Waltham, MA before looping back around.  I personally like to cross one of the bridges near Allston and Cambridge. From there I'll find my way to Harvard Square, where I can stop by J.P. Licks for some ice cream.
Host a BBQ. If you have space where you live to cook outdoors on a grill, then this is a summer essential in Boston.  You can grill anything you want.  The most popular are the American classics: burgers and hot dogs.  A great addition to a BBQ are oysters! You know they're ready when the shells crack open.  Most importantly, make sure to have your guests bring something! It's an opportunity for friends to share foods from their home country.
Go on an evening boat cruise. One night cruises take off almost every night during the summer. You get an amazing sunset view of the city skyline and get to spend the night embracing the warm ocean breeze.  Make sure to bring a camera and lots of friends to have your own special night!
Visit Revere Beach. Did you know Revere Beach is the first public beach in the United States?  This beach was established in 1896 in Revere, Massachusetts. You can easily get there by taking the Blue Line, which is located conveniently next to EC Boston.  On July 24 through July 26, Revere Beach will host the 2015 International Sand Sculpting Festival, where artists from around the world will duke it out to create an amazing sand sculpture.
Take classes at EC Boston.  With 16.5 hours of sunlight, you'll have too much time in the day to be outside.  Relax in our air conditioned classrooms alongside students from all over the world. You can improve your English and enjoy activities with new friends.  Studying at EC Boston will be the best thing about your summer!
Remember, there are dozens things you must-do in the summer! We've listed these five to help you get started.  EC Boston hopes you have a wonderful summer!
Learn more about Boston English.
Comments
comments