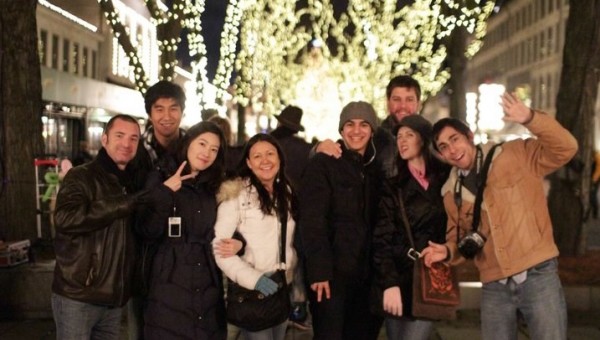 Hi, students!
Would you like to participate in EC Boston's fall session of Conversation Partners? The kickoff event will be on September 2nd (in one month!) and the deadline to apply is August 17th.
Conversation Partners is a unique EC Boston program that is designed to heighten cultural experiences and exchanges of students and community members alike. Students who want to maximize their English experience will apply for this program and be selectively paired with a native Boston resident. A successful match allows students to expand their grasp of the English language beyond the classroom and to become fully immersed in their new surroundings and to have an authentic Boston experience.
Many of EC Boston's students have made life-long friends in Boston via the Conversation Partners Program, as well as improved their conversation skills and learned more about the city of Boston. Keep in mind, this program is for long-term students only (3 months or more) and you must commit to meeting your partner for a minimum of one hour per week.
See Nikita at the front desk if you'd like to apply or have any questions!
Learn more about English classes in Boston.
Comments
comments