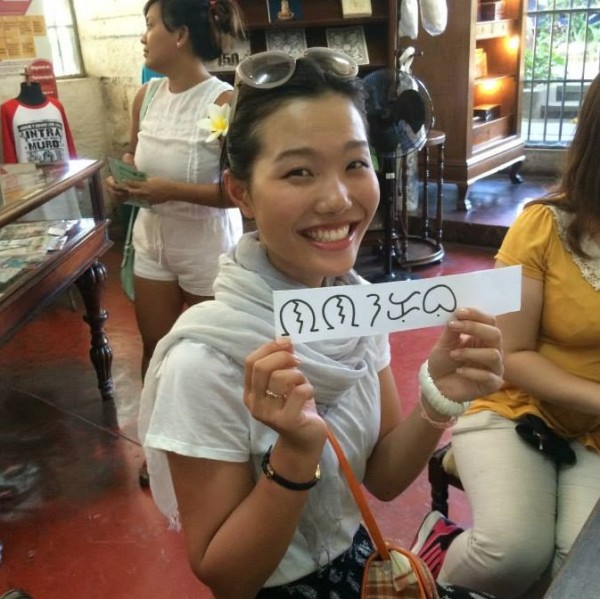 Hello! My name is Nana Ohkubo from Tokyo, Japan. I'm really interested in learning other languages. I speak Japanese, English and a little French. I will work here as a Student Services intern for 2 months. I am 20-years-old and a university student who have been learning economics. But do not talk to me about "difficult" economic things, they freak me out.
The thing I love most is sports. Especially doing tennis and watching baseball. Let's do sports together. Any sports make me excited. I like travelling too. I went to many countries by myself, such as Australia, France, Canada and the Philippines and of course United States. Travelling makes my life wonderful and give me time for reflecting myself. But there are some times that you experience hard time. When I went to Nice, France to go to a language school, I had hard time understanding the French. It was like a spell for me and every day I was crying. I'm sure that some of the students have the same kind of problem. Then, go out to the town. Talk to people, ask people, see and try new things! Every experiences will become your true knowledge. Then, on the final day, you will be satisfied all precious days during your "voyage".
I have just joined EC Boston team since August 2nd. So I don't know many students here. Please feel free to talk to me. I am on the 4th floor. Do you know some good places to have coffee, lunch, dinner or to hang out near here? Please let me know and go there with me;) Thanks!
Learn more about learning English in Homestay Boston.
Comments
comments