By Jennifer Lacano
Just a short trip north of Boston, right on the coast of Massachusetts, sits a quiet little town called Salem. Quiet, at least, for 11 months of the year. In October, Salem bursts to life with witches, goblins, and all kinds of spooky Halloween creatures and celebrants.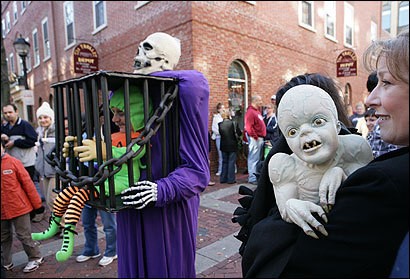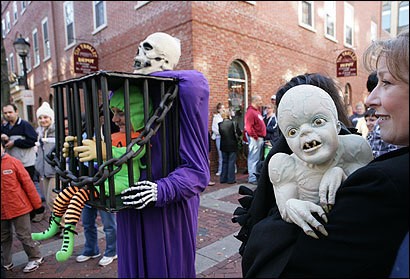 Salem was the site of the infamous witch trials of 1692-93. Back then, the US was still a British colony, and belief in the supernatural – magic, witches, ghosts, demons, evil spirits, etc. – was common. Colonial society was also very religious and very conservative, so you can imagine the reaction when several young girls began to have uncontrollable fits as if they had been possessed by evil spirits. Doctors could find no medical explanation, so people began to suspect dark magic. Over the course of 15 months, a dozen girls and young women were "afflicted" by these forces, and 20 people, mostly women, were tried in court and executed (killed) for witchcraft. It took more than 300 years before all 20 people were declared innocent.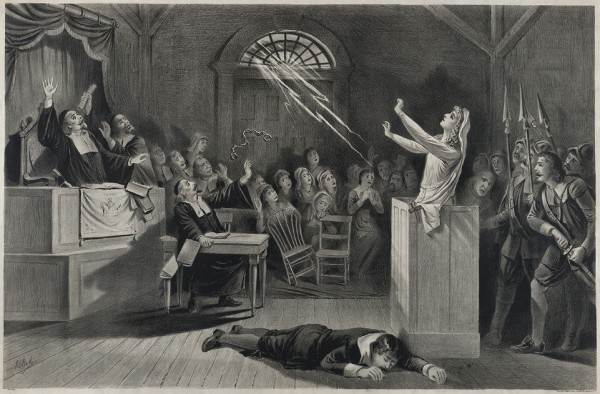 Although the Salem Witch Trials are now viewed as unjust, they are a part of the history of Salem, and tourism in Salem is built on this legacy. You will see witch-themed musems and exhibits all over the town, and during the month of October, Salem highlights its spooky history with "Haunted Happenings," a series of events, festivals, and parades. Thousands of people pack the streets of Salem to celebrate Halloween. There are many things happening every day, so check it out here: http://hauntedhappenings.org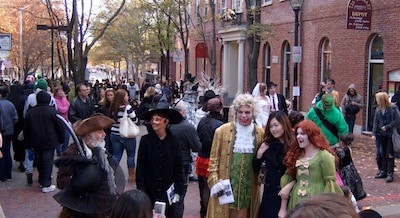 There are many other things to do and see in Salem if witches and Halloween are not your thing. The Peabody Essex Museum (http://www.pem.org/) is one of the oldest museums in the US and is famous for its Asian art collection. One very interesting current exhibition is the dynamic Strandbeests of Theo Jansen: http://pem.org/sites/strandbeest/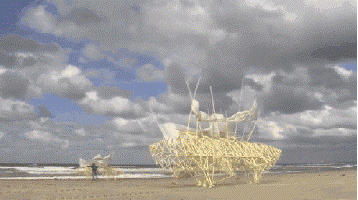 You can also visit the historic House of the Seven Gables, the setting and inspiration for Nathaniel Hawthorne's Gothic novel of the same name. It is now a historical museum that recreates life in colonial America. http://www.7gables.org/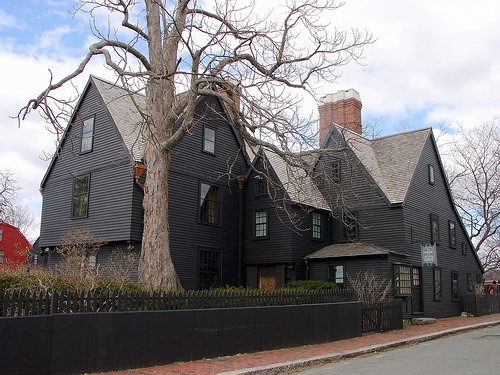 The Salem Maritime Museum provides historical exhibits, tours of the town and waterfront, and a replica tall ship. Some of the exhibits are seasonal, so be sure to plan your visit in advance! http://www.nps.gov/sama/index.htm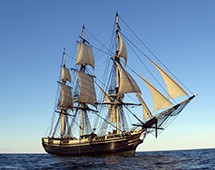 There are also many shops and restaurants to enjoy during your visit.
Getting to Salem is easy. It's a quick, 40-minute drive from Boston, but traffic can be bad, and parking can be expensive. Public transportation is often a better option, and there are several ways to get to Salem:
the commuter rail (Newburyport/Rockport line) from North Station
several bus lines
the Salem Fast Ferry from Long Wharf
Check out your public transportation options here: http://hauntedhappenings.org/transportation
Learn more about EC's Boston English center!
Comments
comments