By Doris Domingo
The word "squash" can be used in different contexts as it's a sport, could be food and even a beverage… But since it's fall and it's getting colder I would like to write about what is known here as "Winter Squash." 
Whether roasted, pureed, or sautéed, winter squash can be prepared in endless different ways. As you can see below there are various types of squash.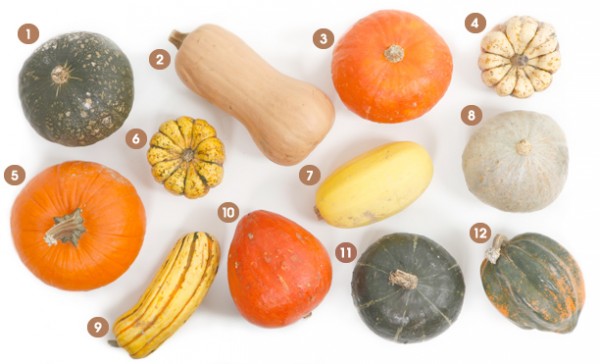 Butternut is one of the most popular winter squashes. It has thin, butterscotch-colored skin and sweet, nutty flesh. It has smooth skin that can be peeled easier than many other squash varieties. Thick and creamy, it mixes well with a variety of flavors, including bacon, cinnamon, nutmeg and balsamic vinegar. It is very healthy as it also has the highest doses of vitamins A and C.
Check out some recipes online and prepare your own Winter Squash!
Learn more about EC's Boston English Center.
Comments
comments