By Bryn Keating
On Friday we said "see you soon" to our Assistant Director of Studies, Bryn Keating. Bryn will now be serving as the Director of Studies at EC New York! We are so proud of her and will miss her very much here in Boston! Read below to see what she would like to share with all of the staff and students about her experience at EC Boston!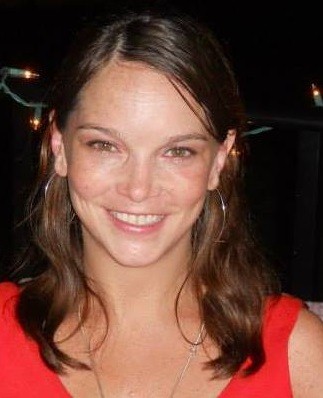 Today is my last day working at EC Boston, as I'm transferring to EC New York next week. Although I am excited about my new position in a new city, I'd be lying if I said I don't feel a good deal of sadness over leaving this very special office in this very special city.
EC Boston has been good to me. I've had the opportunity to meet students from all over the world, and their insights and enthusiasm have helped me as an educator grow (and laugh) in the three and half years I've worked here. I will carry with me stories of classes and students both current and long gone for the rest of my life.
Another one of the best aspects of working here has been the supportive and lively fourth floor staff. It will be hard in New York not to see Nikita's smiling face or hear Molly's bubbling laugh. Although separated by different floors, I have relied on the student services and operations team not only to figure out professional puzzles but also to brighten my day and put up with my foolishness. Nikita, Molly, Doris, Marlayna, and Kevin – I will miss you guys so much!
And, finally, I'd like to talk about the Academic staff. I have been very lucky to find a community of dedicated educators who have continued to awe me with their professionalism, innovation, and zeal. In addition, they are an awfully fun group of people. I'd like to extend a special thank you to James, Jen, Yen, Jenna, Virginia, Dani and Katherine for helping to train me in the ADOS position and/or lending a hand in the office whenever I needed them. Again, I will miss you guys!
I haven't even mentioned all of the other people who make EC Boston a great place to be. Finance, HR, EC USA… you haven't heard the last of me! For everyone else, I hope I have given you as much as you've given me. I will think of you often, and hope you come visit NYC as soon as you can. You will always have a coworker, and a friend, in me.
Learn more about English classes in Boston.
Comments
comments