Hello, students!
Monday is the first of February, which means we have a whole new month of fun activities ahead. Below is the February Activity Calendar – please note there have been some slight changes to the calendar format, as we now offer a variety of types of activities: social, career-focused, academic-focused and volunteer events! Please refer to the key above the calendar to figure out what category each activity falls into.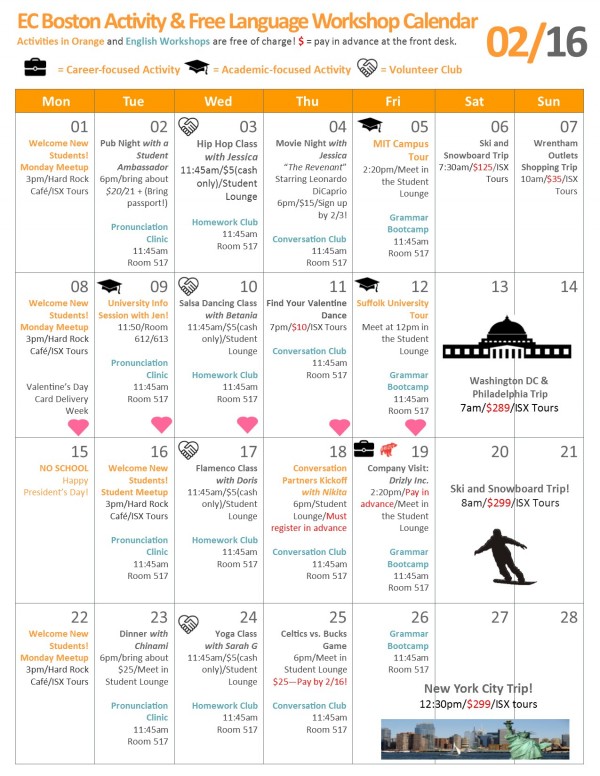 As always, don't forget to sign up for activities on the 4th Floor activity boards. If you have any activity suggestions, drop by the front desk and let Nikita know!
Learn more about full immersion English courses in Boston.
Comments
comments