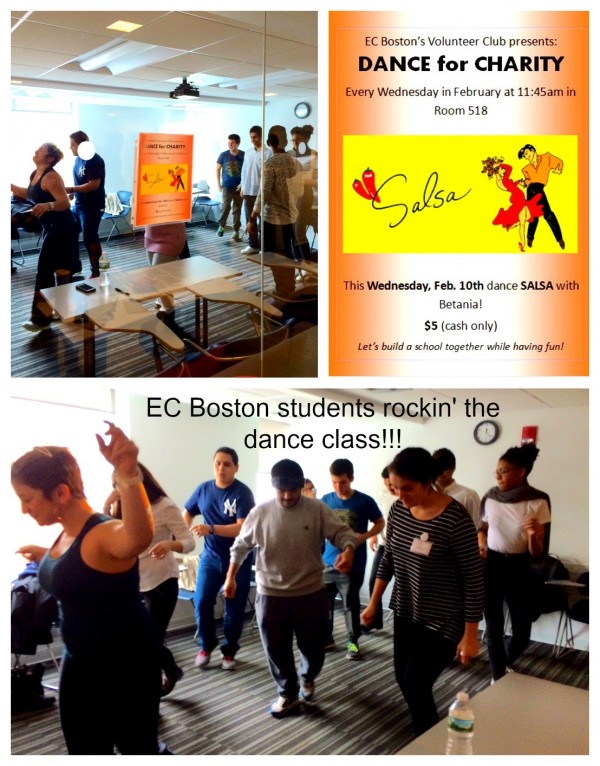 By Doris Domingo
Yesterday's Dance for Charity class was a success!! Betania, our long-term student at EC Boston and Volunteer Member from Venezuela did an amazing job teaching salsa to all the brave students who wanted to dance for charity! We collected more funds for our project and we are getting closer to reach our goal of building a school.
Come to our next session on Wednesday February 17th, same time, same place, Room 518 @ 11:45am! This time get ready for some Spanish Flamenco dancing with Doris! If you have never done it or don't know anything about it, don't worry, we will have a short introduction at the beginning of the class to explain where it comes from, we will show some videos and then learn the first Sevillana.
Don't miss the next class, come, have fun and dance for a good cause!
Comments
comments