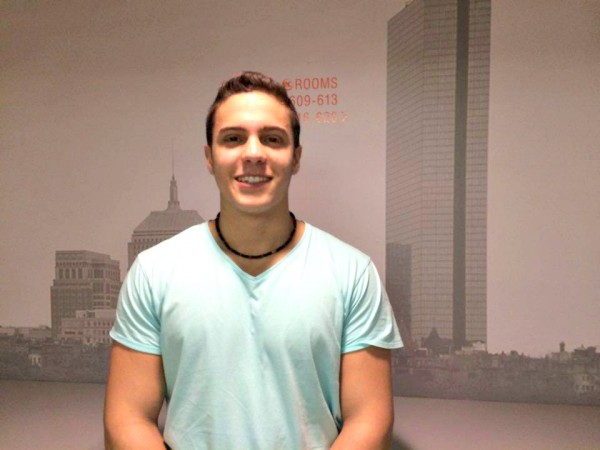 Meet Mauro Bello from Venezuela – an Academic Year Semi-Intensive student since September of last year and an EC Student Ambassador! Many of you current students already know Mauro for his outgoing personality and ability to talk with anyone in the school. Now he is putting those skills to great use by talking to new students every week, helping to plan our monthly Activity Calendar and working closely with our staff to make EC Boston the best it can be by providing feedback and advice on student life.
If you see Mauro in the school – don't be shy! Feel free to introduce yourself, ask him questions about Boston or the Center and what events for students are taking place this month. Here is what Mauro had to say about himself and his experience at EC Boston.
I'm Mauro Bello and I'm from Caracas,Venezuela. I'm 18 years old and I've been in EC Boston for 5 months. I'll stay 4 months more, which makes me so glad and happy, because I really like EC Boston and, in my opinion, it is the best English academy in the United States. It has really good people from all around the world and also good teachers from different countries too. To the new students – I hope you like the academy and that you guys have a wonderful time here at EC Boston. Welcome!
Comments
comments