Hi there! It's Kazuki. I'm going to make a few posts about exciting things which happen in the fall in Boston.
Did you enjoy your summer in Boston? Although it was a hot summer, I felt it was relatively comfortable to stay here. Recently, it has started to get a little colder, and I've started to enjoy some hot coffee in the mornings. It means that the next season fall is coming soon. Boston's fall has some charms which Boston's summer doesn't have. What do you want to do in fall? Let's check the fall events in Boston.
Columbus Day
Columbus Day is an American national holiday on October 11th. First of all, do you know who Christopher Columbus is? He is not American but Italian. He was an Italian explorer and he was the first European man who found America at the end of the 15th century. October 11th is the day is the day Columbus arrived at America. In Boston, there will be many events. Especially, Boston Columbus Day Parade is one of the largest events in Boston. Boston's Columbus Day Parade is a wonderful celebration of Boston's Italian heritage, with Boston having a large population of Italian Americans. It also celebrates the American soldiers and other military personnel from Massachusetts and thanks them for their service.
There are so many exciting things to see in the parade, such as marching bands with brass instruments like trumpets and tubas, military bands, entertainers, floats from lots of different types of local businesses, and people say there are bagpipe bands, too! The parade always occurs on the Sunday before Columbus Day. This parade is usually in the North End and East Boston and was born in 1937. And remember, these are two great locations where we have student residences!
So, if you're thinking about learning english in boston, we hope this event sounds exciting to you! Soon, I'll post about other exciting events in Boston's fall season.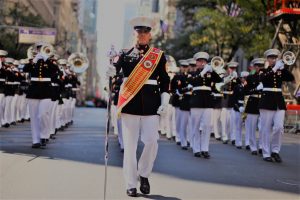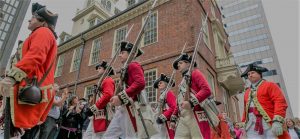 Comments
comments