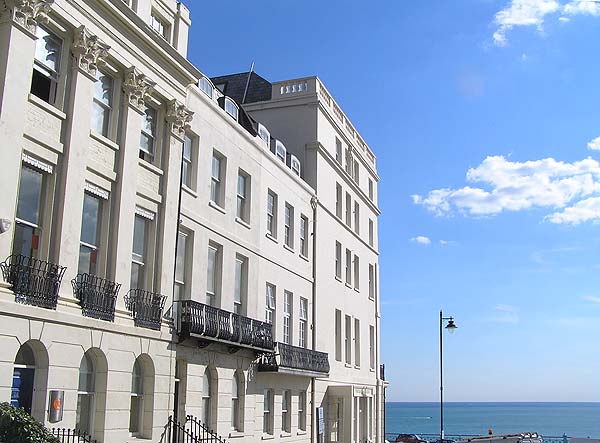 Just 80 south of London, the coastal town of Brighton, has many features which make it a great place to learn English.
Although it's often called 'Little London', Brighton really has character and a unique quirkiness of its own. For years Brighton has been well-known as a
cool, creative and artistic town; that's probably why Brighton attracts so many English language students. Indeed, EC Brighton boasts a diverse nationality mix where – every year – students from all corners of the earth come to study English with us.
Brighton has everything you could possibly want from a trip to Britain: 400 years of rich history are mixed with a modern and funky atmosphere. And then there's the interesting architecture, great nightlife, cool bars & restaurants and wonderful shopping options.
Our centre has been welcoming students since 1982. Positioned between the seafront and the vibrant and cosmopolitan downtown area, our friendly English language school is a wonderful choice. The school is made up of 20 classrooms, a self Study room and a cafeteria; all inside a stylish Victorian building.
EC Brighton holds accreditation with the prestigious British Council.
Click here for more information on English courses in Brighton
Comments
comments