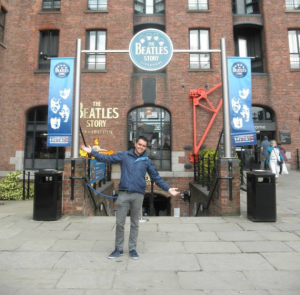 Like every week since I have been in Brighton, I decided to go on a trip last weekend to get to know interesting places in the UK. This time, I had the chance to share my amazing experience with different students from the school. It was good to meet each other and speak about our British experience.
On Saturday morning, I had to wake up earlier than other week days as I was going to Manchester, so it would be a long trip. I arrived in Manchester at midday, wondered around the city centre, where the Cathedral and the Museum of the Football are. After lunch, I went to Old Trafford, the United stadium, where I had great time learning about the history of the club. At night, I went out with EC students to have dinner and have fun for a while because I had to wake up early the next day.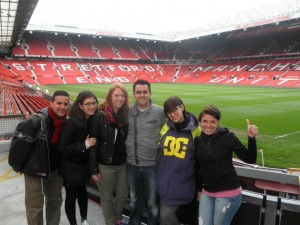 If the Saturday was great, Sunday wouldn´t be any less good. We travelled soon to Liverpool after having a great British breakfast at the hostel. During the morning, I had a very nice Liverpool seeing tour, where I saw the most important places of the city (Anfield Road, Albert Dock, St. George´s Hall, etc.) I was very excited, because I was going to have the opportunity to visit the Beatles Museum, which was amazing. Later, I spent some time in the famous shopping centre of the city, the biggest in Europe. Furthermore, I visited the Maritime Museum and the Museum of Liverpool, which I enjoyed very much.
To sum up, it was an amazing weekend, where I got to know two important English cities. I thank Leo, our tour guide, for showing us and explaining the history of both cities so well. Study ESL abroad at EC Brighton gives you the opportunity to travel all over the country as Discovery Tours offer you some interesting trips that you can book at school!
Comments
comments