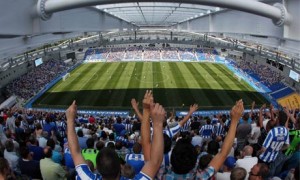 Working for Amex in Brighton
EC Brighton students! Are you a German speaking individual with experience in a call centre or a customer facing role?
Are you a Swedish or Dutch speaker looking for work?
American Express is a global service provider with the European headquarters in Brighton. They are a huge employer of those with a combination of intelligence, customer service excellence & of most relevance to international students, those with excellent language skills.
Most applications are via a recruitment company called Manpower.
To apply you can a) look at the links below for jobs advertised and b) email your CV with a covering letter to brighton@manpower.co.uk (for all Manpower jobs) and amex@manpower.co.uk (just for jobs at American Express)  – my advice is send to both email addresses!
If you don't see a job advertised below that you think you are qualified for, you are also still able to send a 'speculative application'. This is when you send a your CV & a covering letter for future roles that may become available.
1 day after sending your application, telephone Manpower 01273 773296. Open the conversation with:
"Hello my name is xxx and I sent my CV & covering letter yesterday by email to brighton@manpower. I just want to check that you have received it?" – speak slowly , clearly & try & smile while you speak. They can hear that smile 🙂
Then proceed to ask them further questions about when a job will become available, was the CV suitable, do they need any further information etc. & when will you hear something about the job.
It is also good to offer to go to the Manpower offices to meet them.
Do not be afraid of calling them again. Finding a job is not an easy task, finding a job is a job! So be prepared to be persistent.
You want to show your great communication skills on the phone to the recruitment agency, so ask direct questions, be friendly & sound confident.
Good luck and remember HE WHO DARES WINS!!!!
https://jobs.americanexpress.com/key/american-express-brighton-jobs.htmlssional-German-and-Austrian-Market-Job/30886300/
https://candidate.manpower.com/wps/portal/GBCampus/jobs/Jobseekers/LanguageJobs/
If you need any help with a CV, covering letter or just want to talk further with the Careers Adviser, please call Germaine Broadbent of EduGold Careers on 0775 2831398 or email her at germaine@edugold.org . Germaine has recently opened her own office in Hove & is happy to meet EC students in the comfort of her new office, just email / call to make an appointment.
Comments
comments