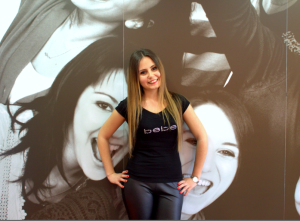 Buse had a great experience at EC Brighton
My name is Buse Erbas. I'm 23, from Ankara, Turkey. I graduated from university last year. My degree is mathematics. After university, I decided to do master but I needed to study English for academic purposes so I came to Brighton.
In general, I was happy and had an amazing experience at EC. Firstly I started in intermediate level in general class but my first month was very challenging for me but I always tried to push myself. Approximately 3 months later I moved to IELTS course which was more intense than general class but I liked it because I needed IELTS score for my master and I had to work hard. I needed 5.5 but I got 6 so now I am just so happy! I also joined lots of activities such as yoga, pronunciation class, pub nights… They were amazing, that is why EC students are always lucky:)
I stayed in a host family. I m sure I was so lucky because I think I had the best host family in Brighton. There were 4 students and 3 family members in the house we were crowded but we were really happy. I never had any problems about my accommodation in contrast I have one more family now and I love them so much.  "West family is the best family." 🙂
I have met a lot of friends from different countries around the world. I learnt an important thing: some things don't depend on nationality, everything depends on personality. I love all my friends and I would like to visit them in the future.
As a result I will never forget this unique period of my life which has changed me. Thank you for everything my lovely school 🙂
Ps.   Louise and Angela are the best teachers at EC !
Comments
comments