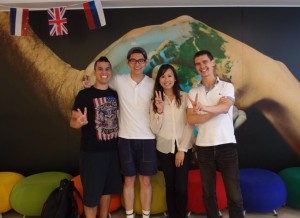 I stayed in EC Brighton for 11 months. I decided to study abroad to improve my English, especially English conversation. My degree at my uni in Japan is in British culture and literature, so it was natural for me to choose the UK for a place to study English language and I booked my Academic English course in Brighton. The reason why I picked EC Brighton was because there were only a few other Japanese students there, which I thought would be better for me.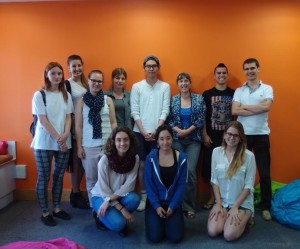 At the beginning of my stay, honestly, I found everything tough. That was my first stay in a foreign country and I'd hardly talked with people from other countries in English, so I even couldn't understand teachers' instructions in class and didn't know how to reply when my classmates talked to me. I started in upper-intermediate class, but actually I thought of moving to a lower class because I found it difficult to speak with confidence and make friends. I, however, kept going to the same class, for I believed it would be good for my improvement even though it seemed tough. When I look back now, I made the correct decision. The only solution in my situation was time and patience. My English gradually became better and I started to get how to talk with other people. I made new friends and my life in Brighton became eventful. It was the most intriguing thing to talk with other students and know what things in their countries are like. When three months passed, I passed the level test for the advanced class and students there were just brilliant. It was my second difficulty in Brighton, but I found a lot to learn from them, not only about English. Thanks to my teachers' care, finally I managed to fit in.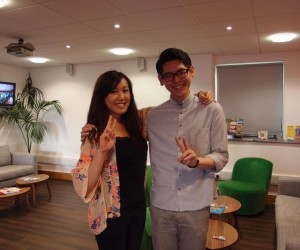 I stayed with one host family for the whole of my stay there. When I had a trouble or worry, they always listened to me carefully and cheered me up. They even took students to bowling or held birthday parties. Now I think of them as my second family and miss them so much. I feel I was really lucky to meet them.
As for Brighton, personally, it's the best place for foreign students. The city is not too big but has enough shops. Also, you can visit London easily by train. There are loads of foreigners living there, which makes the local people open-minded. Indeed they're quite nice to us. Brighton is famous as a resort place in England and actually in summer, you can enjoy lying on the beach or floating in the beautiful sea.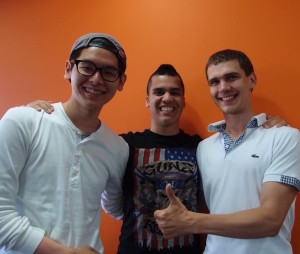 Comments
comments