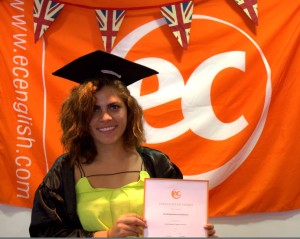 Hi! I'm Siria from Mexico, and I studied an Intensive English course in Brighton.
I wanted to come to Brighton because it's a nice place to meet new people from different places and on summer it's a good place to enjoy! I learned many things about different cultures I'd never known before, also I learned to understand British accent. My host family helped me to improve my listening and speaking  and go out with students was the most important thing to me for expressing my ideas in English.
The school meetings were a nice opportunity to make friends. I liked the teachers from EC a lot. They teach in a good way. I will always remember the people I met here.
Siria from Mexico
Comments
comments