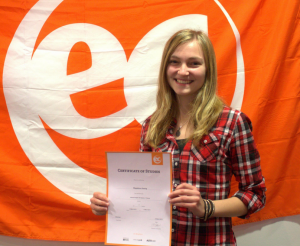 Magdalena Koenig from Austria took a two weeks English course at Brighton language school, here is what she wanted to share with us:
I had an awesome time here in EC and I met so many new people from all over the world.
I really enjoyed the lessons and I could improve my English a lot. I would definitely recommend EC Brighton to my friends at home and maybe I will come back again next year.
Brighton itself is an amazing and fun city and I would love to visit it a few more times in the future.
Than you EC for this amazing experience.
Magdalena
Comments
comments