Shino Tunemi from Japan studied Intensive English at EC Brighton and she chose our lovely homestay Brighton accommodation. On her last day she wanted to share her experience with us:
I really wanted to come to Brighton and here I improved my English. EC Brighton offers great facilities and the equipment is very useful.
I enjoyed my intensive class very much but I also attended lots of activities because I wanted to make many friends. My favourite EC activity is Pub night!
I will remember my friends, the lessons and tours forever!
Thank you
Shino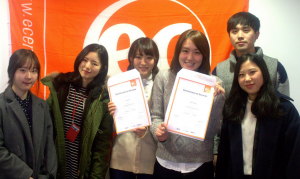 Comments
comments