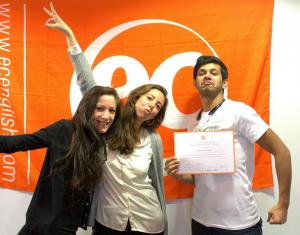 Bader A A M A Alzamel from Kuwait studied English at  Brighton language school for eight weeks. Bader wanted to share his experience with us:
First of all, to be at EC it has the best coincidence that ever happen to me in my life! Here I learnt a lot of things and my English improved remarkably.
I really liked all activities and I did no miss any of them! My favourite activity was laser tag because we moved a lot and it was great fun. I really love making new friends and in each class you don't feel like you are studying. You feel like having fun and learning English at the same time!
My host family has been fantastic, they have been friendly and caring to me and I was very happy. I will recommend EC to all my friends and I will tell them my story of making friends from all over the world.
Thank you EC!
Bader
Comments
comments