Joya Michelle Kirchhofer from Switzerland studied at EC Brighton language school for two weeks and she wanted to share her experience with us: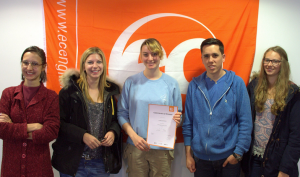 I really enjoyed my stay here in Brighton. I had the most amazing time in Brighton and I also made lots of new friends. There are so many exciting places to visit in England and to travel around.
These are wonderful memories that I will never forget!
Thank you EC
Joya
Comments
comments