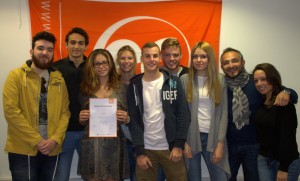 Sharara studied an Intensive English course over the last four months. Below is her #ecexperience
"These three months were just amazing! I had good times both at school and in Brighton. All the staff and teachers are adorable, with a very high level of tuition. I fell in love with Brighton and going home with many great memories.
People are nice and the city is beautiful, charming and bustling. The student residence is my new home in England with lots of great facilities. I made family there. I will for sure come back. I have met friends from all over the world. Thanks for everything EC Brighton. See you again in two years! Sharara"
If you are looking to study in a Brighton language school, then check out our courses available.
Comments
comments