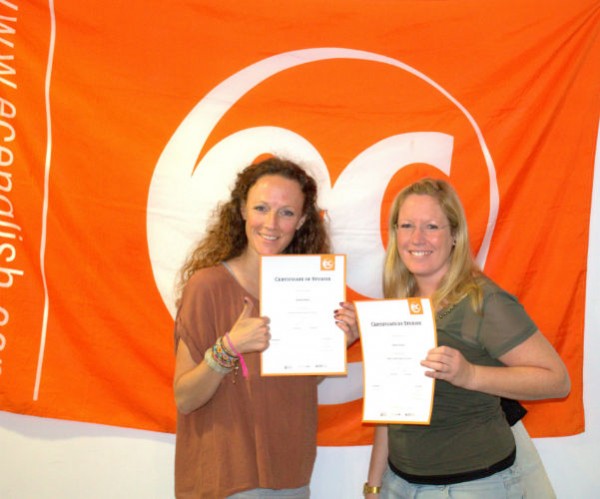 Sabrina Huber and Nadine Buslei both came here from Germany, and studied on our English for Work programme for two weeks. They both stayed in our student accommodation and were both really happy with their EC experience. Here is what Sabrina had to say upon her departure:
"It was a great time at EC Brighton English School, but it was too short! I met lots of people from other countries and I hope to see them again. 
I think I really improved my English. I learned a lot in the classes and my grammar is better than before.
The accommodation provided was also very good. We had plenty of space in our room. Brighton is a great place to learn English!"
Nadine also had a glowing review to share:
"I must tell you I had a great time here! The people I met were always nice to me and I would recommend EC Brighton to all my friends. I learnt a lot and I was impressed with how EC got so many people together – like a happy place with a different nation! The whole world should be like EC! Thanks for having me!"
Comments
comments