Valeriia Fedotovskaia, from Russia, studied English for Work at Intermediate level for three weeks and stayed in one of our lively student residences. She thought the teachers at EC were great:
"Brighton is a sunny and nice place! I improved my English, especially speaking! I liked my teachers; Paulina was great! I liked it at the accommodation in Abacus House; it was excellent and lovely!"
Marina Bondareva, also from Russia, was also here for three weeks, but studied on an Intensive English course and progressed to Upper Intermediate level. She stayed with one of our host families and she thought they were wonderful.
"I chose EC Brighton because it's a great way to combine fun with studying English. I really loved my Intensive English class with Paulina 🙂 My host family was brilliant!"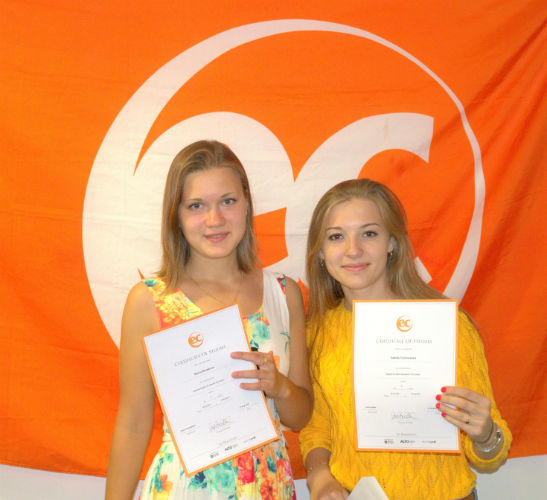 Isabella Rispoli, from Italy, studied Intensive English at EC Brighton for two weeks at Intermediate level. She also stayed in one of our student residences and loved the atmosphere there:
"I've been in Brighton for just two weeks but this school is really amazing. The teachers are good and the Abacus Residence is very good to meet new people from the whole world. Abacus is really nice and comfortable and I really liked it. I'll remember this experience for all my life."
Comments
comments