When studying in Brighton, you need to know the best places to go for a good time. Not just to relax and take the edge of studying and exams, but to build your social network, practice casual English and enjoy yourself. With these Brighton Hotspots you'll have a repertoire of places to take your friends and have a good time, no matter what the occasion.
Loading bar Brighton is situated directly on the seafront, just left of the pier. It's a cosy little space burried underr the parade and facing out onto the beach. The views from this little cubby are great and even on a cold winters day, you can get the atmosphere of the outdoors without having to face the temperature. Like any good place to relax in Brighton, you can find lots of drinks, foods and treats for any appetite or mood. But unlike other venues, this one has something unique about it.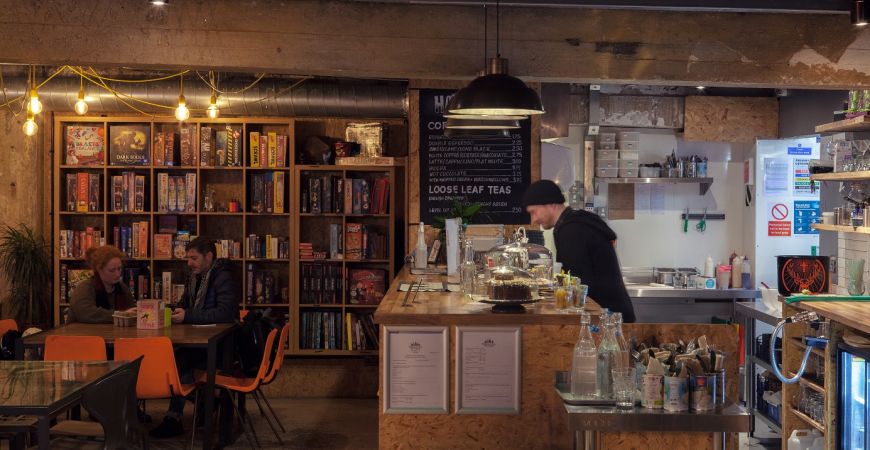 As long as you are a paying customer at Loading bar, you are welcome to make use of the 100+ board games available and the 4 games consoles equipped with 4k wide screen TV's. That's right, simply get yourself a coffee or pastry, or enjoy some loaded fried or a cocktail and you can be playing some of your favourite games with your friends. Whether tyhey be big group board games, or solo / cooperative video games. The consoles include an Xbox 1, Playstation 4, Nintendo Switch and a mini Super Nintendo.
Of course it's not compulsory to play games. Loading bar has a great menu of treats and meals that make for a really fun evening or afternoon out. You can sit and enjoy the view of the ocean and pier. On occasions there will be specific games nights and events, it does get very busy at peak hours so if you are keen to go with a group, remember to book in advance.
English Language School in Brighton
Comments
comments