If you're looking for a fantastic English language learning experience, then look no further than EC Brighton. We're situated on the south coast of England and are just a 15 second walk from the beautiful seaside. Behind us is the heart of the city, with a bustling of English culture and opportunities to have fun outside of lessons. In the school, you'll find an amazing team of staff and teachers, who are on hand to see your English skills advance quickly and to a very good standard. Learning a new language in a new country is never completely simple, which is why our team our on hand to see that you have the best experience possible. Our accommodation team are here to help you find the perfect place to stay, whether it's with one of our home stay hosts or in one of our fantastic residencies. Our academic team guide you to find just the right lessons and help you progress to achieve your goals, while the student services make your experience of being with us as simple and enjoyable as possible.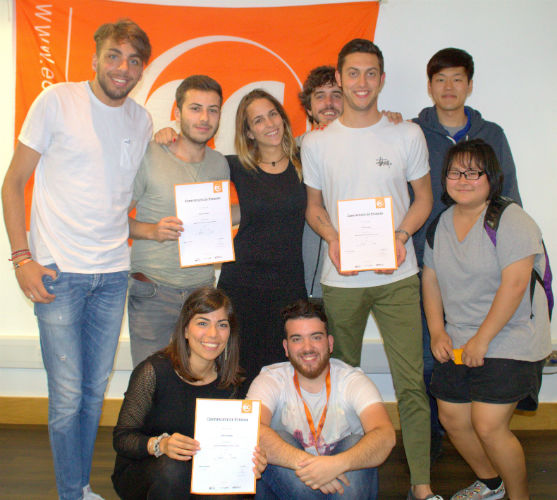 "I choose this destination because there is a lot of young people my age, i learned a lot in terms of speech, the lessons were very good with Paulina, Robin and Jonathan! it was a really great week for me and all was good the accommodation,school,teachers and classes.I would really recommend EC Brighton because you can learn to speak English with people all over the world. I will remember everything from my time here" – Francois Garrault
We have lots of activities which help our students get to know each other, practice English and have a great time while in the city. Our teachers are chosen as the best at delivering the learning material, which is proven to get good results fast. After all, this is why our students come to us. Learning English doesn't take place in the classroom alone however, which is why we provide so many great and fun opportunities to practice.
Comments
comments