Hi Guys,
How was your weekend?
We are on the last week of November so you might be asking yourselves; what are the activities this week?
Tuesday afternoon: Laser Quest. What is laser quest? It's a game based around infrared (IR).There are over 140 Laser Quest centres worldwide. Laser Quest's oldest centre is located in Stourbridge, West Midlands, England. The aim of Laser Quest is to tag the other players as many times as possible. The players are equipped with an infrared/laser 'gun'. Players start the game in a large multi-level arena.
Thursday afternoon: Brand New EC BRISTOL Activity Indoor Climbing. What is Indoor Climbing? It is an increasingly popular form of rock climbing performed on artificial structures that mimic the experience of outdoor rock. (you climb inside a building)
Friday afternoon: Art Gallery Visit. Which one? We are going to the Arnolfini with our EC Activity Leader. I really suggest you to go over there because at the moment the Arnolfini is holding a very nice exhibition called Gost Log, made by Matti Braun. His work is often based on concrete histories and stories of specific people and ideas. You will be also able to see the Infra Lion Exhibition by Damien Roach. He appropriates images and materials from different parts of culture, then changes them through ideas that imagine new ways of seeing and thinking about them.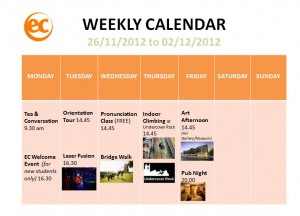 Sad moment: Unfortunately, Chiara Fortunati's last day of work at EC Bristol was on Friday. The EC Bristol Team wants to THANK her a LOOOOT for her hard work, energy, enthusiasm and her great attitude. Chiara was a really good part of the team. She brought a lot to the school and we will all miss her, best of luck!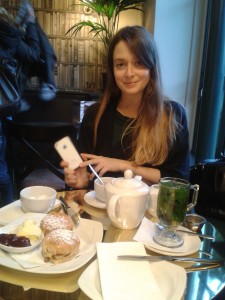 We also have a new member of staff, her name is Gaïd Le Fol-Caraes and she will be among us until March. A warm Welcome to Gaïd! 🙂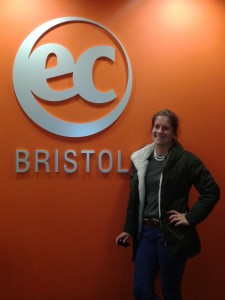 Have a good week!
The EC Bristol Team xx
Comments
comments