Hello everyone,
First of all I've attached below the EC Bristol December Activities Calendar so you can have an overview of the activities & trips of the month. Please be aware that from Saturday 22nd December 2012 to Sunday 06th January 2013 the school will be closed. So HOLIDAYS for everyone! Yippie!
This week we finally finished the Christmas Tree!!! All the decorations (tinsels, snowflakes etc) are shining all over the school. It has brought in the magic sense of Christmas. Next week EC Bristol students and staff will hang their Christmas wishes on the tree. What would you like for Christmas?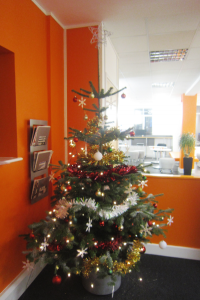 Indoor Climbing once again went really well. The pictures are coming soon on EC Bristol's Facebook Page.
On Wednesday night our EC Activity Leader organised an Open Mic Night at Mr Wolf's pub where some EC students had the possibility to play an instrument and sing in front of the public. It was AWESOME!!! or should I say Legen…wait for it…dary! You will be able to check out the videos very soon on our Facebook Page.
So what are your plans for this weekend? Sometimes the cold winter weather doesn't give you the motivation to do anything. It really doesn't help. However, you can always spend a nice day home under the blankets, doing nothing and watching movies. Or you could go Christmas shopping and visit the Christmas German Market. Do you have the energy to visit a new city? Whatever your plans, ENJOY THE WEEKEND!
Do you know that if you study English in EC Bristol you can have an EC STUDENT ID CARD? We only ask that you give us a passport sized photograph. What are the advantages of the student card? You can get discounts in different shops or at the cinema. Great isn't it?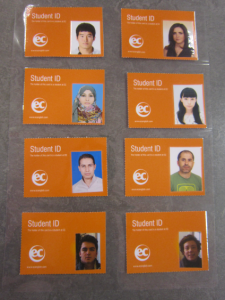 Every week at EC Bristol we organise a FREE Academic Lecture or Pronunciation Class. It works so well that often we open two classes at two different times of the day. This week there was an Academic Lecture on the topic 'Culture Shock'! This might affect all of you when you go and visit a new country. What do you feel when you go somewhere to a foreign place? How do you react?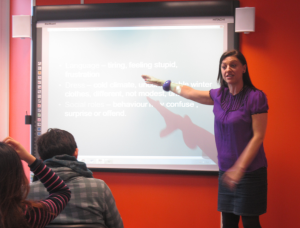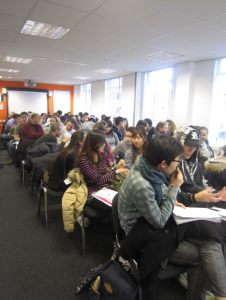 Reminder: Saturday 15th December 2012 a new BBC BRISTOL TOUR has been organised!!! That's the perfect moment for you to discover the interactive studios of the BBC and learn how television and radio programmes are created. The previously organised tour went amazingly well. The students loved their visit. We had loads of good feedbacks. So if you are interested, sign up at Reception as quickly as you can.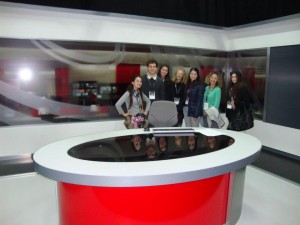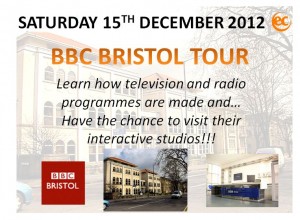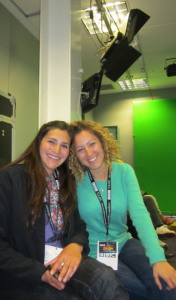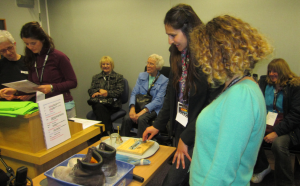 Plus, Tuesday 11th December 2012 we are organising a BOWLING session at The Lanes. Why not go and have a very great time with all your mates? They also have pool tables and a karaoke room!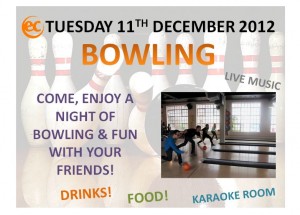 Have a great weekend !!!
Thanks from the EC BRISTOL TEAM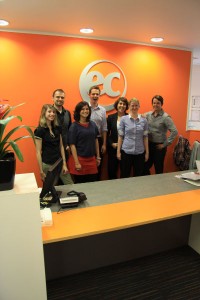 Comments
comments