Hello,
Did you have a great weekend?
At the moment the Bristol Museum and Art Gallery is holding an exhibition called Veolia Environnement Wildlife Photographer of the Year. It's a must see!! The admission is free and it's on until the 17th February 2013. The photographs provide an insight into the beauty and variety of nature and show wonders of the natural world around us. The exhibition is an international competition of the very best nature photography. Each year, tens of thousands of entries are received and judged by an international jury of photography experts.
Did you know that on Thursday 13th December 2012 we are organising a Graffiti Tour? You will be able to join our EC Activity Leader for a nice tour around the graffiti streets of Bristol. Try to find an undiscovered one, it's a great opportunity to take loads of pictures.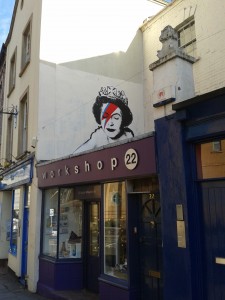 Do you have any plans for this weekend? If you are studying English at EC Bristol on Sunday 16th December 2012 you should join our BATH trip with a visit to the Roman Baths included and our BBC Bristol Tour on Saturday 15th December 2012.
BATH is a city located in Somerset in the South West England. It is situated 13 miles (21 km) south-east of Bristol (only 15 minutes away by train from Bristol).The city was first established as a spa with the Latin name Aquae Sulis (the waters of Sulis) by the Romans. They built baths and a temple on the surrounding hills of Bath in the valley of the River Avon around hot springs. Much later, Bath city became popular as a spa town during the Georgian era.The City of Bath was registered as a World Heritage Site in 1987. The city has a variety of theatres, museums, and other cultural and sporting venues (rugby or more), which have helped to make it a major centre for tourism.The city has two universities and several schools and colleges.
The EC Bristol Team strongly recommend you go on the BBC Bristol Tour!!! One of our students Ayse shared her opinion with us saying that they all had a fantastic time. They first went around the television studios, then they went to the interactive radio studios where they had fun and learned how the programmes such as the news or the weather forecast are created. They even pretended to be real tv/radio presenters and experienced the job of a radio host. How exciting is that?!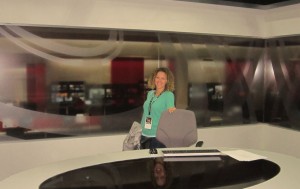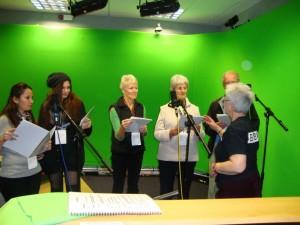 Notice: EC Bristol has designated two prayer rooms for the EC students. So if you wish to pray, the room 1.8 is available for the women and the room 2.8 is available for the men during break times. Please ensure that furniture is reset and the rooms are ready for lessons after you have finished with them. Many thanks.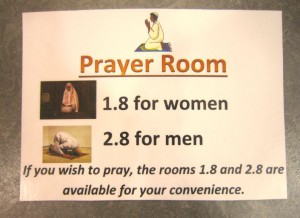 Have a great week!
From the EC Bristol Team
Comments
comments