Hi everyone,
How are you?
We'd like to remind you that tonight on BBC ONE, AFRICA will be on. It's such an interesting programme and well worth a watch. Check the trailer out: http://www.bbc.co.uk/programmes/p011pdmt
Recently (every mornings to be more specific) we have had the pleasure of being welcomed to work at EC Bristol by a special friend.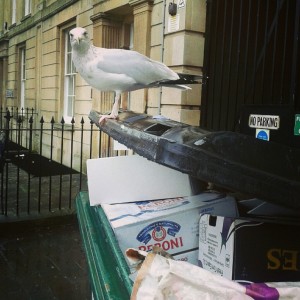 We are all thinking of a name to give to our seagull. If you have any suggestions, please share it on our EC Bristol Facebook Page.
What can you study at EC Bristol? English! So if you are living abroad and you are interested in taking some courses, why not come to study at EC Bristol?!
Today we would love to teach you a typical English expression:
To be Taken Aback suggests someone has been taken truly by surprise and stopped in their tracks. 'Aback' is the nautical term for sudden wind change, in which the sails flatten against the mast. In some cases, out on the high seas, tall square-rigged ships may not only be slowed down by a sudden wind change, but also driven backwards by strong gusts. The phrase used in such circumstances in 'taken aback'.
The weather here in Bristol is changeable but the snow is falling and the sky is still grey. Winter is not ready to leave. How funny is it to see all the students standing up from their desks and chairs to start taking pictures of the snow.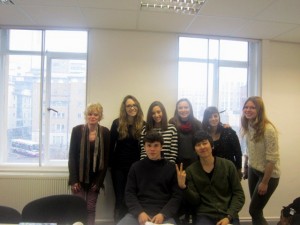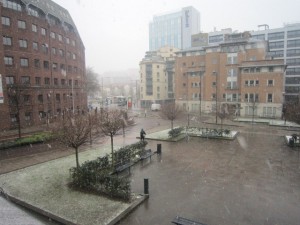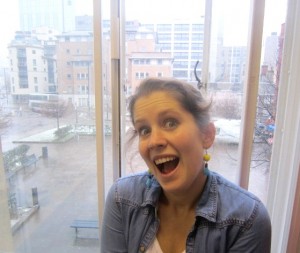 What are the activities this week?
On Thursday we are organising an EC Social. It's a time for you to try typical English afternoon tea. Have you ever had scones and tea? or did you enjoy them so much the last time you had them that you can't wait to have another one? You can join the activity on Thursday and spend a very good time with your mates.
BRAND NEW ACTIVITY ON FRIDAY: We are organising a Book Club. A great opportunity for you to improve your reading skills and add more books to your personal collection. You will be able to discuss your ideas and your opinions on a new book with other students and our EC Activity Leader. What's more, we will recommend books that suit your level. So who's up for it?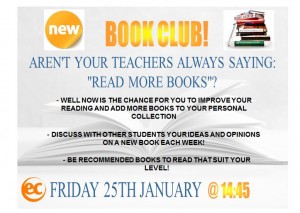 What are the trips this weekend?
This Saturday we are organising a London trip in partnership with AFT. Please click on the following link to have a look at their upcoming trips: http://www.aftbristol.com/trips/london.html If London isn't your thing we are also organising a Stonehenge & Salisbury trip. If interested just ask at Reception, they will be able to give you more information.
Have a lovely week!
Thanks from the EC Bristol Team
Comments
comments