The Old Vic
Close to our English Language Centre in Bristol (5 minutes away) is the oldest continually-operating theatre in England housed in a lovely old-fashioned building and its line-up is always very exciting. Every year it is visited by hundreds of visitors including EC Bristol's students and even royalty. A few months ago, the Queen came to visit and to see a performance of Peter Pan.
Currently, the Bristol Old Vic is running a production of Shakespeare's A Midsummer Night's Dream, a must see for any Shakespeare fan.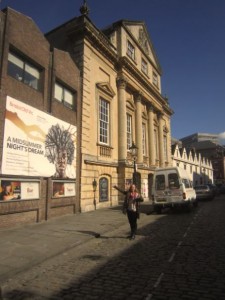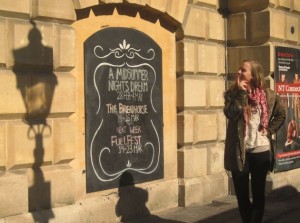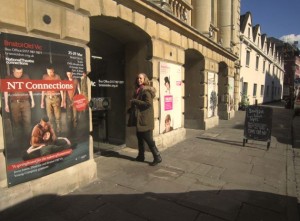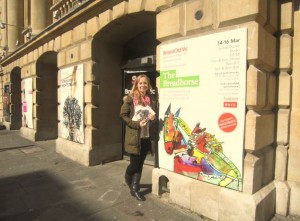 History:
The present theatre company was established in 1946 as an offshoot of the Old Vic theatre in London. It is associated with the Bristol Old Vic Theatre School, which became a financially independent organisation in the 1990s. Bristol Old Vic runs a popular and highly successful Young Company for young people aged 7–25. The Theatre Royal building was built during 1764–66 on King Street in Bristol and the Coopers' Hall building, built later 1743–44, was incorporated as the theatre's foyer during the 1970's. Together, they are designated a Grade I listed building by English Heritage and add to the period buildings neighbouring the EC Bristol language school and the surrounding Queen Square area.
Bristol's actors are not limited to the stage. The city is proud of stars such as Daniel Day-Lewis, star of 'Lincoln', who underwent his traditional acting training at the Bristol Old Vic itself.
If your taste is more for the silver screen than the stage, Bristol cinemas are currently showing the following feature films, including 'Lincoln' for which Daniel Day-Lewis won the BAFTA award for best actor.
• A Good Day To Die Hard
• Argo – BAFTA AWARDS, Winner of the best picture, best director (Ben Afleck), best editing.
• Broken City
• Cloud Atlas
• Django Unchained – BAFTA AWARDS, Winner of the best supporting actor (Christopher Waltz), best original screenplay (Quentin Tarantino).
• Fire with Fire
• Hansel & Gretel: Witch Hunters
• Les Miserables – BAFTA AWARDS, Winner of best supporting actress (Anne Hathaway), best production design, best make up and hair, best sound.
• Lincoln – BAFTA AWARDS, Winner of the best actor (Daniel Day-Lewis).
• Mama
• Oz: The Great and Powerful
• Parker
• Red Dawn
• Robot & Frank
• Safe Haven
• The Guilt Trip
• Wreck-It Ralph
Comments
comments